The First Footage From 'The Dark Tower' Will Premiere In October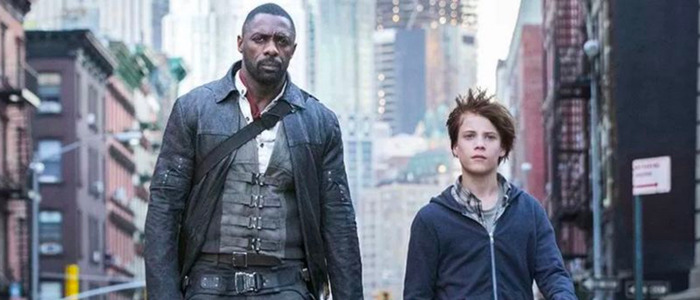 The upcoming adaptation of Stephen King's The Dark Tower recently wrapped filming, and while we've seen photos from the set, a bunch of new stills, and extensive conversations with stars Idris Elba and Matthew McConaughey, we've yet to see any actual footage from the film. But now we can start a countdown, as it has been revealed that the first footage from Nikolaj Arcel's fantasy/horror/western will be arriving in October.
Specifically, the first footage from the film will be screened as part of Entertainment Weekly's PopFest, which is set to run from October 29 -30 in Los Angeles. You can find this news slipped into a description of what else the event has to offer, right in-between Jodie Foster and Ryan Murphy:
James Corden, The host of CBS' The Late Late Show; Oscar-winning actress & director Jodie Foster; First footage from Stephen King's THE DARK TOWER; Emmy-winning showrunner Ryan Murphy and friends; live Anna Faris is Unqualified podcast recording; table read of a new episode from the cast of Happy Endings; a live musical performance by the cast of the CW's Crazy Ex-girlfriend; live read with the cast of Bob's Burgers; a conversation between husband-and-wife YA superstars Tahereh Mafi (SHATTER ME) and Ransom Riggs (MISS PEREGRINE'S HOME FOR PECULIAR CHILDREN); author of the Outlander series Diana Gabaldon.
So that brings us to the next question: when will the rest of us get a peek at this film? Since this is being billed as a "first"-type situation, it's unlikely that we'll see any teasers or trailers before PopFest. However, the fact that The Dark Tower is set for a quickly looming February 17, 2017, release date implies that the first trailer will probably arrive soon after the PopFest debut. Considering the spooky and creepy stuff going on throughout this series, an October 31 arrival date for a trailer feels about right.
And that brings us to another question: how is Sony going to go about selling this movie? To be fair, audiences are geekier than ever, but The Dark Tower is (at least on the page) a fair bit weirder than your average superhero or Star Wars movie. If the first trailer arrives at the tail end of October, that gives the studio three and a half months to convince the world that this story of a dimension-hopping cowboy and his wizard nemesis is something they need to see.
I'll never pretend to be a marketing expert, but it does feel like this is cutting it a bit close, huh?