Sequel Bits: 'Deadpool 2,' 'Resident Evil: The Final Chapter,' 'Transformers: The Last Knight,' 'xXx: Return Of Xander Cage'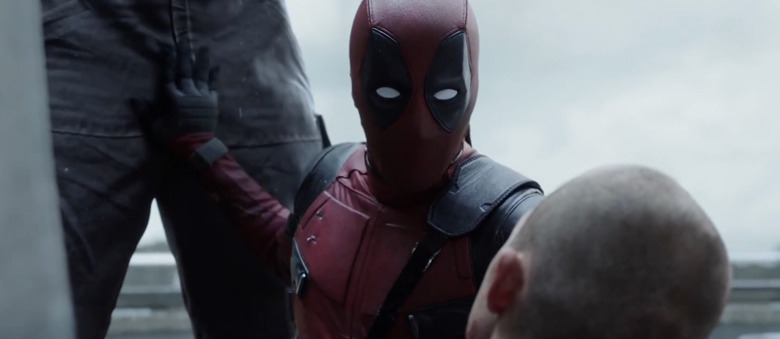 In this edition of Sequel Bits:
Deadpool 2 director Tim Miller and his studio both have different ideas for who should play Cable.
Resident Evil: The Final Chapter becomes a real family affair.
Transformers: The Last Knight reveals a returned Barricade.
Vin Diesel thinks xXx: Return of Xander Cage is too short.
Shane Black likes your Monster Squad sequel idea.
Pirates of the Caribbean: Dead Men Tell No Tales finds a composer.
The Croods 2 moves to 2018.
Every easter egg you missed in Star Trek Beyond.
Remember that news about Deadpool director Tim Miller wanting Friday Night Lights and Bloodline star Kyle Chandler to play Cable in Deadpool 2? Well, according to The Wrap's Umberto Gonzalez, 20th Century Fox isn't too keen on that left field casting and went someone with a bit more star power:
They want Liam Neeson but Tim doesn't. https://t.co/CEswy9A3WX

— Umberto Gonzalez (@elmayimbe) August 13, 2016
This is where I find myself conflicted. I enjoyed Deadpool a great deal, but kinda hate Cable as a character. I think Kyle Chandler is one of the finest and most underrated actors working today, but I'm not sure I want to see him playing a glowering (and dull) superhero. Liam Neeson definitely feels like the safer bet and he certainly resembles the comic book Cable, but it's also not the most exciting or unique casting in the world. In other words, I'm just going to throw my hands up in the air and see what happens.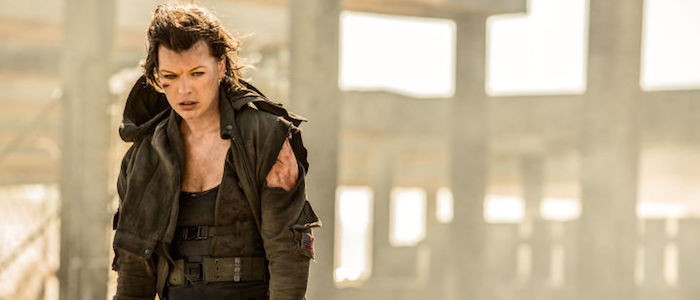 The Resident Evil movies have always been all about silly action and carnage, but they've also been family affairs, with franchise star Milla Jovovich working under the direction of her husband, Paul W.S. Anderson, on many of the films. In a Facebook Q&A, it was revealed that the couple's daughter, Ever, plays a role in the upcoming Resident Evil: The Final Chapter, taking on the role of the Red Queen, a holographic artificial intelligence first introduced back in the 2002 original. Anyway, this news came about because Ever herself submitted a question to the Q&A ("Mama, how was it to work with me?"). Cue your awwws:
It was so amazing to work with you. You are [an] unbelievably talented actress, more talented than I've ever been. It was an honor and a privilege to work with you. You're such a great listener and you understand what it is to be real and natural and organic, and I give you so much kudos for that... you keep impressing me every single day.
Awww.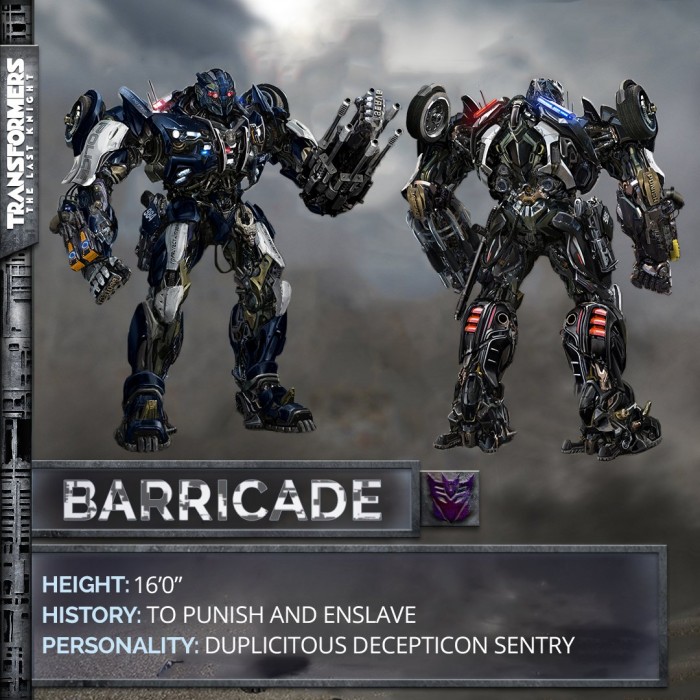 After playing a role in 2007's Transformers and 2011's Transformers: Dark of the Moon, the Decepticon known as Barricade sat out 2014's Transformers: Age of Extinction. However, this particular evil robot is set to return to the series with Transformers: The Last Knight and a new image of him (along with a few pertinent details like his desire to "punish and enslave") have been unveiled. As with other images released from this film, I honestly cannot tell if his design has been modified – the Transformers in these movies all look too similar for me to note any significant changes.
Vin Diesel has seen the first cut of xXx: Return of Xander Cage and as you'd expect, he's full of effusive praise in the video above. He even throws around words like "amazing" and "speechless" and discusses the "spirit of individuality" and such. However, he did offer one piece of criticism:
I don't want to say anything negative, but I have to be honest. If there was one complaint I had about xXx the first cut, it's too short. I wanted more. When people have been waiting fifteen years for this franchise to return, you can't just give them an hour and a half. It's not fair because you just want more.
Let's unpack this. First of all, has anyone really been waiting fifteen years for the return of Xander Cage? Anyone besides Vin Diesel himself, I mean. The first xXx was a hit in its day, but have you watched it recently? It's...not good. Second, the suggestion that Return of Xander Cage is a brisk 90-minute experience actually feels like good news! We live in the age of the bloated action movie where everything runs about a half hour longer than it should. I can't say I'm pumped for a new xXx movie, but I can definitely say that I would buy director D.J. Caruso a beer if he turned in a film that didn't feel the need to hit the 120-minute mark.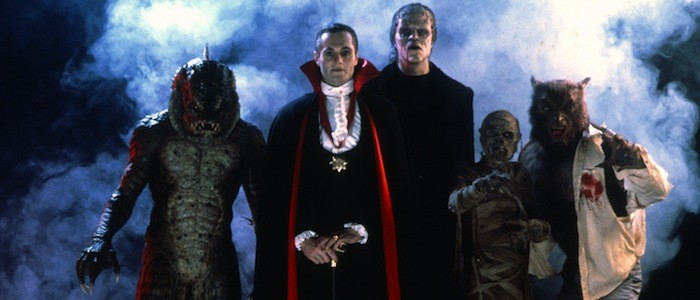 IGN recently sat down with Shane Black (whose The Nice Guys is one of the best movies of the year) and the subject of a sequel to The Monster Squad came up. Black co-write the 1987 original alongside director Fred Dekker and he responded with some enthusiasm to the idea of a sequel that follows the original characters in modern day:
When you say the kids are grown-up the first thing I go to is the movie, or the book really, It by Stephen King, which is about kids who fight monsters when they're young, then as grown-ups they're sort of beckoned and they have to return to their childhood hometown. And I think that's kind of close to what you're saying in a way. I don't know how you would distance yourself from that.
It would be interesting to have two movies – one The Monster Squad, and one The Monster Squad and they're 30 years apart and so are the kids; the characters have aged. As long as people understood that's what we're doing, I think that could be fun. That's a good idea!
The Monster Squad doesn't exactly beg for a sequel, but it's a fun little movie (especially if you watch it at the sweet spot of age ten or so). Still, Black has other things on his plate at the moment, namely that new Predator movie he's making...which he co-wrote with Dekker.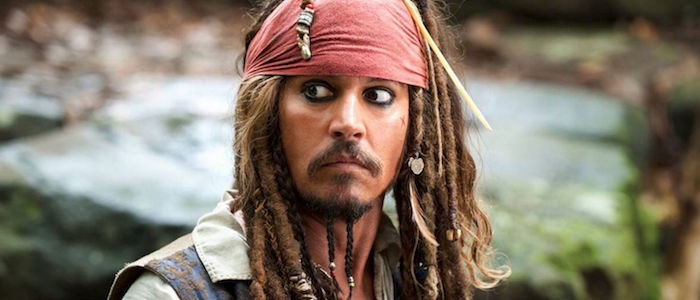 Variety reports that Geoff Zanelli has been hired to compose the score for the upcoming Pirates of the Caribbean: Dead Men Tell No Tales. Zanelli is stepping in for Hans Zimmer, who composed the music for Pirates of the Caribbean: Dead Man's Chest, Pirates of the Caribbean: At World's End, and Pirate of the Caribbean: On Stranger Tides (and who also served as a music editor on Pirates of the Caribbean: The Curse of the Black Pearl). However, Zanelli is described as being one of Zimmer's "longtime protégés," so you can expect his score to be in line with the work his mentor has already done.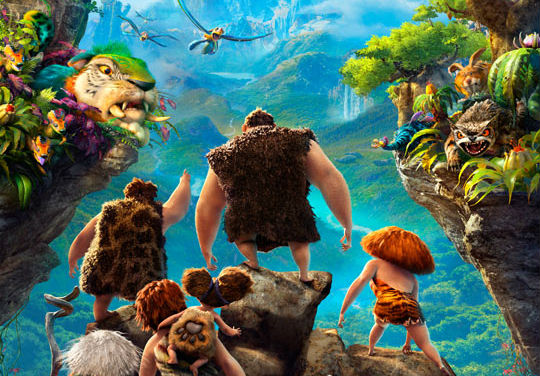 The Croods was a sizable hit at the international box office back in 2013, so in true DreamWorks Animation style, a sequel was quickly put on the schedule. However, the company's pending sale to NBCUniversal has futzed with DreamWorks' release schedule. The Croods 2, originally set to be released on December 22, 2017, will now be released sometime in 2018. Meanwhile, 20th Century Fox (who was acting as a distributor for DreamWorks Animation) has held on to the original release date and has dropped the animated film The Story of Ferdinand into that slot.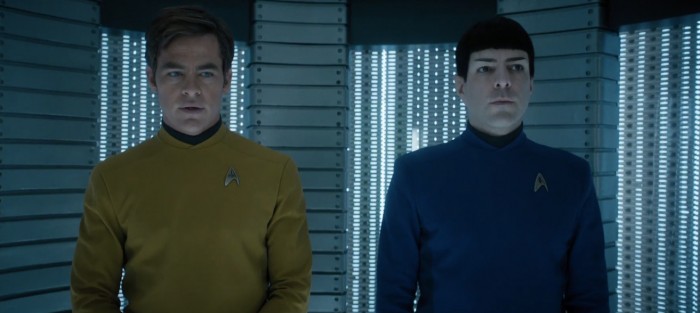 TrekMovie.com has assembled an exhaustive list of references, cameos, and easter eggs found in Star Trek Beyond. Some of these are drawn from Star Trek lore, like Kirk and Bones sharing a bottle of Saurian brandy. Others are news to me, like Community's Danny Pudi playing one of the aliens that menace Scotty after he evacuates the Enterprise. You should follow the link above to check out more.