VOTD: 'Assassin's Creed' Stunt Features A Practical 125-Foot "Leap Of Faith"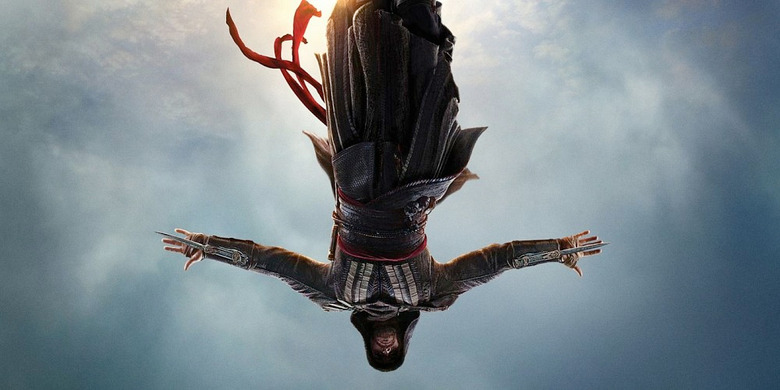 Warcraft was the most successful video game movie of all time, and a sequel sounds like it may come together despite a disappointing box office performance in the United States. But the video game movie still needs, for lack of a better term, a game changer for the genre. With a director like Justin Kurzel behind the camera and an actor like Michael Fassbender in the lead, Assassin's Creed could be that movie.
We won't get to find out until December if Assassin's Creed will impress audiences, but until then, you can check out an insanely impressive practical stunt from the set featuring a 125-foot jump by Michael Fassbender's daring stuntman Damien Walters. Watch below!
Here's the Assassin's Creed stunt in action from 20th Century Fox:
The fact that they did this stunt practically is totally unnecessary with the advent of digital effects, but it lends that much more weight to the proceedings. As the video indicates, this is one of the highest freefalls performed by a stuntman in almost 35 years. That's pretty damn cool. Here's hoping there's plenty more practical stunts on display in the movie as well.
If you want to find out more about Assassin's Creed, check out our set visit report from earlier this year, and watch the first trailer right here.
Through a revolutionary technology that unlocks his genetic memories, Callum Lynch (Michael Fassbender) experiences the adventures of his ancestor, Aguilar, in 15th Century Spain. Callum discovers he is descended from a mysterious secret society, the Assassins, and amasses incredible knowledge and skills to take on the oppressive and powerful Templar organization in the present day.
Assassin's Creed hits theaters December 21.