John Williams Will Return To Score 'Star Wars: Episode 8'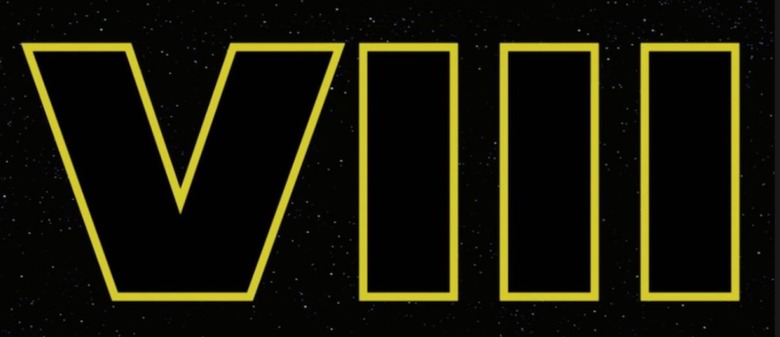 In news that is simultaneously not surprising in the slightest but also a complete and total relief, John Williams has revealed that he will return to compose the score for Rian Johnson's Star Wars: Episode 8. This will be the eight Star Wars film scored by the legendary composer, whose iconic and instantly recognizable melodies and themes are as important to this universe as any character on the screen.
The news comes to us via Masslive, who reviewed a recent concert that saw Williams and the Boston Pops perform music from across his lengthy career. During a brief pause between tracks, Williams revealed the big news the audience:
Williams told the crowd he would begin work in a few weeks on the much-anticipated "Star Wars: Episode VIII" after seeing an early cut. (Sorry fanboys, Williams said he does not yet know who Rey's parents are.)
He said he accepted the invitation from Lucasfilm producer Kathleen Kennedy mainly because he was enchanted by actress Daisy Ridley's portrayal of Rey and does not want another composer scoring her scenes.
This isn't the first time Williams has expressed his affection for Daisy Ridley's Rey, the lonely hero who was first introduced in last year's Star Wars: The Force Awakens. In fact, one of the most memorable new pieces from William's Oscar-nominated score is "Rey's Theme," a spirited (but appropriately melancholy) musical encapsulation of the new trilogy's leading lady.
Simply put, there is no Star Wars without the music of John Williams. Watch the original trailer for 1977's Star Wars, which doesn't contain a single note from Williams' score, and note just how off the whole thing feels. The stories of Star Wars' earliest screenings are the stuff of legend – everyone hated the movie and thought it was a disaster in the making. A ruthless editing process and one of the finest musical scores of all time turned that around.
The sad truth is that Williams is 84 years old and his output has slowed down. Eventually, the Star Wars saga is going to have to move on without him. Other films have already strayed beyond him, with the theatrical Star Wars: The Clone Wars movie utilizing Kevin Kiner and the upcoming Rogue One: A Star Wars Story hiring the brilliant Alexandre Desplat. For now, the main "episodes" of the saga all belong to Williams. Future composers who do work in the Star Wars sandbox will have gigantic shoes to fill, especially since he won't stop proving why he's the Greatest Of All Time this late in his career.