LOL: Kylo Ren Reacts To The New 'Rogue One: A Star Wars Story' Trailer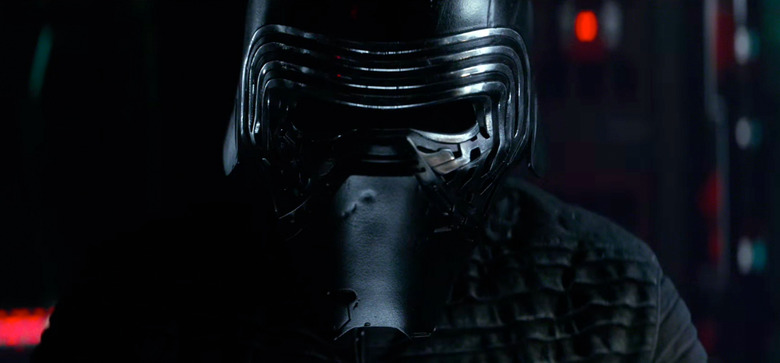 If there's one thing we took away from Star Wars: The Force Awakens, it's that Kylo Ren has some serious anger management problems. Who knows just how many credits have been spent to repair control consoles in First Order Star Destroyers after he tears them apart with his lightsaber? And knowing how easy it is for Kylo Ren to get worked up, one has to wonder just how he would react to something like the new Rogue One: A Star Wars Story trailer.
Now we don't have to wonder any longer because some clever fans have just created a perfect video where Kylo Ren reacts to Rogue One: A Star Wars Story's new trailer that just debuted last week. That might sound silly (and believe me it is), but the fact that they have perfected the sound effects to replicate Kylo Ren's voice makes it work extremely well. Or maybe they just have that Kylo Ren helmet with a voice emulator. Either way, just watch below!
"I cannot wait to finish what those guys started!" This is definitely one of the best parodies of Star Wars: The Force Awakens to come out in awhile. Sure, the layering of the trailer in the wide shot in Kylo Ren's private quarters where he keeps the ashes of his enemies and the helmet of his deceased grandfather might look a little wonky, but this is still hilarious.
Plus, this isn't the first time Auralnauts have used Kylo Ren to create some great laughs:
Between these videos and Saturday Night Live's Undercover Boss with Kylo Ren, there's been some great comedy that has come from all the hype surrounding Star Wars: The Force Awakens. Here's hoping we get some more fresh material ripe for cracking wise when Rogue One: A Star Wars Story arrives this winter.