'Saturday Night Live' Lines Up Two New Head Writers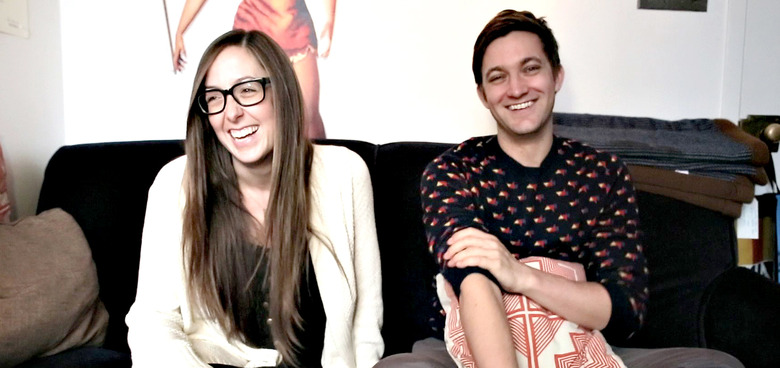 Earlier this week, Saturday Night Live made some personnel changes by confirming that six-year cast members Jay Pharoah and Taran Killam would not be returning to fulfill the last year of their standard seven-year contract. In addition, featured player Jon Rudnitsky, who just joined last season, was also not being asked to return. Now there's another change in the ranks at SNL this time regarding the position of head writer.
Find out who will be the new Saturday Night Live head writers will be after the jump.
Ever since Seth Meyers left Saturday Night Live in the middle of the 39th season, writers Rob Klein and Bryan Tucker have shared the job of head writers. For a season and a half they were also joined by Weekend Update anchor Colin Jost in that position, but for the 41st season, it was all Klein and Tucker. But apparently Lorne Michaels wanted a change of pace, because two new head writers are taking the job.
Splitsider reports Chris Kelly and Sarah Schneider are the new head writers heading into the 42nd season for Saturday Night Live. If you're not super familiar with the work of Sarah Schneider and Chris Kelly, they've been at the show since 2010 and 2011 respectively. They've been the masterminds behind some of the best sketches in recent memory, including that awesome Curb Your Enthusiasm parody featuring Larry David as Bernie Sanders. But my personal favorite sketch they've done is the music video for "(Do It On My) Twin Bed," an instant holiday classic:
Besides her work on SNL, Sarah Schneider was a regular in College Humor videos, in addition to writing for the site. Meanwhile, Chris Kelly is coming off writing and directing his first feature, the Sundance selected drama Other People (watch the trailer and read our review here), which is just as funny as it is heart wrenching. The two are seasoned comedy writers, and it'll be interesting to see if the comedic style of the show changes at all with them in control.
Meanwhile, there's no word on whether or not Rob Klein and Bryan Tucker will be sticking around as writers on SNL or if they'll be departing along with Jay Pharoah, Taran Killam and Jon Rudnitsky. We're not sure if there are any other big changes coming to SNL as far as personnel leaving or shifting around, but there are supposed to be some additions to the cast sometime before the show premieres next month. We'll keep our ear to the ground for any updates.