'Game Of Thrones' Director Michelle McLaren Will Make 'The Nightingale'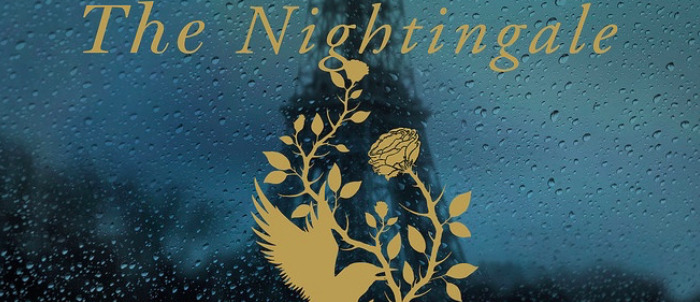 Michelle MacLaren was initially attached to direct Wonder Woman. MacLaren, who's directed episodes of Game of Thrones ("First of His Name") and Breaking Bad ("One Minute"), would've been the first woman to direct a superhero movie. Ultimately, she left the project due to creative differences. Now, MacLaren has signed up for another project, an adaptation of Kristin Hannah's "The Nightingale," that may be her feature directorial debut.
Below, learn more about the potential Michelle MacLaren movie.
The acclaimed New York Times bestseller is set during World War II. According to Variety, Anna Peacock wrote the most recent draft of the adaptation, but MacLaren will handle the next draft with — and this detail is more great news for this project – John Sayles, the writer and director responsible for Lone Star, The Brother from Another Planet, and Eight Men Out.
Over two million copies of "The Nightingale" have been sold, and it's been on the New York Times Bestseller list for over 73 weeks now. Kristin Hannah's story is, at its core, a coming of age tale about two sisters. Here's a part of the book's synopsis:
With courage, grace and powerful insight, bestselling author Kristin Hannah captures the epic panorama of WWII and illuminates an intimate part of history seldom seen: the women's war. The Nightingale tells the stories of two sisters, separated by years and experience, by ideals, passion and circumstance, each embarking on her own dangerous path toward survival, love, and freedom in German-occupied, war-torn France–a heartbreakingly beautiful novel that celebrates the resilience of the human spirit and the durability of women. It is a novel for everyone, a novel for a lifetime.
The adaptation is set up at Sony's TriStar. TriStar's Hannah Minghella and Nicole Brown are overseeing the project, while Laura Quicksilver is overseeing MacLaren's film for the Cantillon Company. After the director's time on Wonder Woman, she met with Lucasfilm regarding the Star Wars Anthology film Josh Trank (Fantastic Four) exited. It was unclear how serious that meeting was, but nothing ever came of it.
There's no word on when MacLaren — whose first directing credit is an episode of The X-Files (written by Breaking Bad's Vince Gilligan) — and all involved are aiming to go into production on The Nightingale, but it's good to know the best director on TV not only has another feature in the works but that it's a project that'll likely involve less cooks in the kitchen than, say, a DC comic book movie.