Why The CW Passed On Its 'Friday The 13th' Pilot [TCA 2016]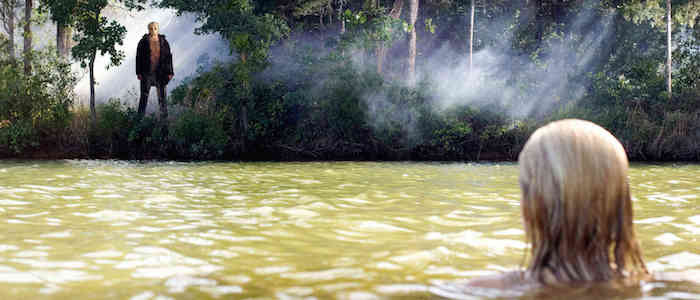 The CW was developing a Friday the 13th Crystal Lake TV series to explore the origins of Jason Vorhees. In April, it was reported that The CW had passed on the pilot. Today's CW executive session for the Television Critics Association was the first chance to ask CW president Mark Pedowitz officially what went wrong. During the panel, Pedowitz briefly confirmed that he was no longer developing the series. Speaking with reporters further after the panel, Pedowitz explained why Friday the 13th didn't work.
"We had better pilots," Pedowitz said. "Bottom line, we thought we had stronger things to go with and we didn't go forward with it." The three new series The CW picked up are Frequency and No Tomorrow for the fall and the Archie comics adaptation Riverdale for midseason. 
The premise of the Friday the 13th pilot reportedly focused on a detective looking for his missing brother in Crystal Lake. Long after the serial killer Jason Voorhees had stopped terrorizing the camp, the detective would uncover the true story of Jason, the iconic hockey-masked killer of the long-running movie franchise. Pedowitz said he just couldn't see the series going beyond the pilot episode.
"It was well-written," Pedowitz said. "It was darker than we wanted it to be and just didn't believe it had sustainability. We thought it was a very good pilot but not a sustainable series."
Steven Long Mitchell and Craig W. Van Sickle developed the Friday the 13th pilot. Pedowitz said they could try again at other networks after the CW deal expires at the end of the year.
"They will be free once our rights to the script go away, in December," Pedowitz said.
Although he passed on Friday the 13th, noting that it was "darker than we wanted," Pedowitz is still open to bringing more horror shows to the network. The CW currently has two vampire shows, The Vampire Diaries and The Originals, although both shows emphasize romance. The network also airs iZombie, a mystery show about a crime-solving zombie based on the DC Vertigo comics. So Jason may not live on The CW, but horror is not dead.
"Oh, absolutely, big believer in it," Pedowitz said. "Big, big believer in it. If you do it right, it goes a long way."