'Ghostbusters' Sequel May Not Happen As Sony Prepares To Lose $70 Million Or More On Reboot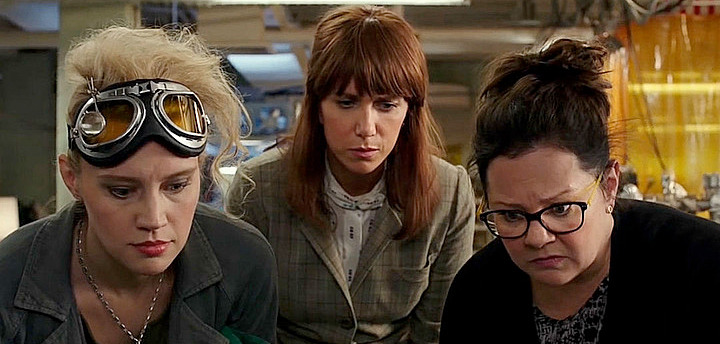 Just a few days after the reboot of Ghostbusters from director Paul Feig hit theaters, Sony Pictures made quite the confident claim that a sequel would likely be happening. At the time, Rory Bruer, president of worldwide distribution at Sony Pictures, said:
The 'Ghostbusters' world is alive and well. I expect 'Ghostbusters' to become an important brand and franchise. While nothing has been officially announced yet, there's no doubt in my mind it will happen.
It's a good thing nothing was officially announced, because with a projected loss of $70 million or more when all is said and done, the prospects of a Ghostbusters sequel actually happening aren't looking too good. Find out more after the jump.
As of right now, the reboot of Ghostbusters has earned just over $180 million at the worldwide box office (with $117 million of that coming from domestic audiences). The film has yet to open in certain international markets such as France, Japan, and Mexico, but analysts are saying the film may have some trouble getting to $225 million. The bad news is that Sony Pictures has said that Ghostbusters would have to hit $300 million to break even after all the marketing costs are taken into considering on top of the film's $144 million budget.
Sony Pictures doesn't think the projected loss is accurate, with one representative telling The Hollywood Reporter:
This loss calculation is way off. With multiple revenue streams, including consumer products, gaming, location-based entertainment, continued international rollout, and huge third-party promotional partnerships that mitigated costs, the bottom line, even before co-financing, is not remotely close to that number.
When asked for comment, the studio did not say that Ghostbusters 2 was an impossibility. However, the studio representative did deflect a bit by saying they are actively pursuing the developing Ghostbusters animated film with an eye towards maybe releasing it in 2019. Plus, they also brought up the new animated series, Ghostbusters: Ecto Force, slated to arrive sometime in 2018. Basically, it sounds like the studio is pointing out that even if a Ghostbusters sequel doesn't happen, there will still be plenty of Ghostbusters projects in our future.
Of course, the studio still put a positive spin on everything by saying:
We're very proud of the bold movie Paul Feig made, which critics and audiences loved. It has enlivened a 30-year-old brand and put it into the modern zeitgeist. As a result, we have many ideas in the works to further exploit the Ghostbusters universe.
One could argue that the Ghostbusters brand was already doing pretty well since the original film was one of the most beloved films from the 1980s, probably even of all time. But at the same time, by rebooting the franchise and using four women in the lead roles, a wider female demographic has taken an interest in Ghostbusters as a property (especially young girls), which is important for the studio to continue developing it as a brand. Apparently, rentals of the original 1984 Ghostbusters have skyrocketed since the reboot arrived, so even if there isn't as much excitement surrounding the reboot, it still reinvigorated interest in the original.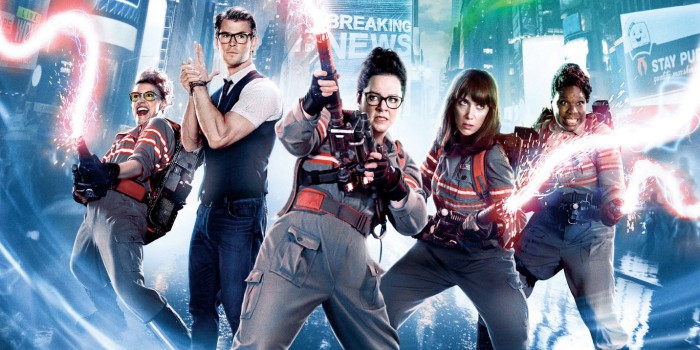 It will take a little more time before we know if a Ghostbusters sequel actually happens. Even though Kristen Wiig, Melissa McCarthy, Kate McKinnon and Leslie Jones are contracted for two more sequels, there has been no indication as to whether or not Paul Feig would return to direct a sequel. Either way, it wouldn't happen anytime soon since Feig already has a new film lined up.
Honestly, the prospect of a Ghostbusters sequel sounds appealing, but only if Paul Feig doesn't return. While I think the director brought a fresh comedic style to the reboot, it just didn't jibe with the kind of blockbuster that Sony Pictures wanted to make. The first half of the film works as a Paul Feig comedy, but then when it turns into a sci-fi action spectacle in the end, it loses much of the strong character development and moments that it had in the first half. Plus, it was tethered down by endless references and Easter eggs from the original franchise.
Perhaps the biggest mistake Sony Pictures made with the Ghostbusters reboot was trying to position it as a massive tentpole. The budget for the reboot of Ghostbusters was $144 million. The budget for the original Ghostbusters was just $30 million while the sequel was $37 million. Even adjusted for inflation, that's $71 million and $88 million respectively. Comedies aren't usually big box office earners, so counting on the blend of Paul Feig's comedy and the Ghostbusters brand name was more of a risk than the studio anticipated.
Interestingly enough, Ghostbusters II in 1989 earned less than half of what the original film did at the box office. So it sounds like interest in the franchise had already waned considerably just five years later. And if the reboot of Ghostbusters is having trouble earning money right now, I can't imagine a sequel doing anywhere near as well. But if Sony reduces the budget by at least half, maybe they can make it work.