'Avengers: Infinity War' Will Bring Back Winter Soldier And (Probably) Dr. Erik Selvig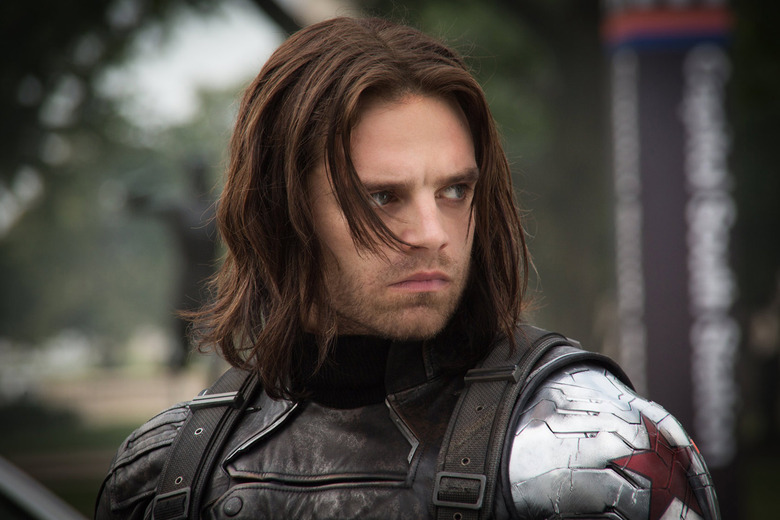 Without going too much into spoilers, the ending of Captain America: Civil War left us wondering where Sebastian Stan's Bucky Barnes (a.k.a. Winter Soldier) might turn up next. Marvel isn't ready to say just yet, but a new report suggests that if nothing else, we can expect to see him in Avengers: Infinity War, out summer 2018.
And of course, Winter Soldier isn't the only MCU supporting player who might resurface for that giant team-up. While actor Stellan Skarsgård, who plays Dr. Erik Selvig, has said he won't return for Thor: Ragnarok, he may be called back for Avengers: Infinity War. 
News of Bucky's return for Avengers: Infinity War was buried in a larger story at The Hollywood Reporter about Stan's casting in the Shirley Jackson adaptation We Have Always Lived in the Castle (which looks pretty good, by the way).
Stan is coming off of Captain America: Civil War, one of the year's more acclaimed movies that has grossed over $1.1 billion worldwide. The actor, who recently wrapped the indie I'm Not Here with Maika Monroe and J.K. Simmons, will shoot Avengers: Infinity War early next year.
Stan's Bucky Barnes has appeared in three movies to date, and has mostly functioned as some combination of sidekick, villain, and MacGuffin for Captain America. But Civil War set up the potential for Bucky to come out from under his BFF's shadow, as the movie ends with (spoiler!) Bucky at a facility in Wakanda. Stan has since hinted that he'd like to return for Black Panther, but so far Marvel has neither confirmed nor denied his involvement. Given that Stan is under contract for nine(!) movies, though, it seems like they might as well make use of him.
Moving on to Dr. Erik Selvig, Skarsgård revealed in February that he still has one film left in his five-picture contract, and that Thor: Ragnarok would not be that film. Speaking with LRM recently, Skarsgård said that he is likely to return for Avengers: Infinity War. The character has proven popular in the movies but doesn't really fit into Ragnarok, since so little of that film will be set on Earth. Infinity War, which would bring Selvig back into the ongoing Infinity Stones storyline, seems like a logical place for him to show up next.
Avengers: Infinity War, starring Stan and Skarsgård and about a million other Avenger and Avenger-adjacent characters, arrives in theaters May 4, 2018.