The Giant's Dream Teaser Trailer: The Making Of Brad Bird's 'The Iron Giant'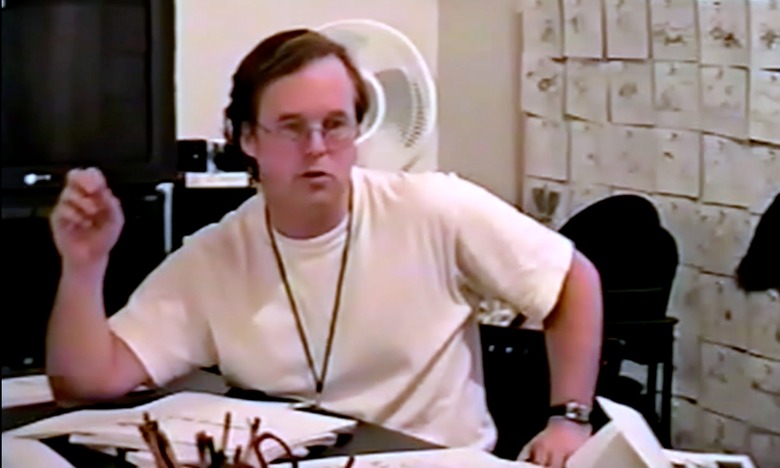 At San Diego Comic-Con International 2016, I was lucky enough to catch the premiere of The Giant's Dream, a documentary about the making of Brad Bird's animated classic The Iron Giant. The documentary will be released on the new Signature Edition Blu-ray of The Iron Giant in September, but it's not your typical fluffy studio-produced featurette. This documentary is a beautiful and heartbreaking look at the Hollywood animation process; a real must see. You can get your first look at the new documentary in a new teaser trailer released by the filmmaker.
The Giant's Dream Teaser Trailer
I consider myself a big fan of Brad Bird and The Iron Giant, but watching this documentary in San Diego it quickly became apparent how little I knew about the making of this film. The Giant's Dream is a fascinating look not only at the creation of Bird's classic, but it gives a snapshot at a moment in Hollywood's animation industry. It's the kind of film that should be paired with Waking Sleeping Beauty and The Pixar Story.
The documentary is directed by Anthony Giacchino, brother of composer Michael Giacchino and director of the incredible Mission: Impossible Ghost Protocol behind the scenes documentary — again, another blu-ray documentary which far exceeds the limits of your usual studio-produced featurette fluff. I wish more studios would be willing to spend the time and budget on behind the scenes content like this. And it's a testament that this film was created by a real documentary filmmaker and not just a studio home video department. Anthony's first feature-length documentary, The Camden 28, aired on the critically acclaimed PBS series POV, and was nominated for a Writers Guild of America award for Outstanding Achievement in writing for the screen.
The Giant's Dream: The Making of The Iron Giant is included on the new Signature Edition Blu-ray release of Brad Bird's The Iron Giant on September 6th, 2016. You can pre-order the new blu-ray on Amazon for around $10, or the Ultimate Collector's Edition (which includes a letter from Bird, Five Mondo Art Cards, a beautiful 32-Page Book, a collectible Iron Giant Figurine and the Blu-ray, DVD, and Digital HD Combo Pack) for around $75.