Taran Killam And Jay Pharoah Are Leaving 'Saturday Night Live', Jon Rudnitsky Gone Too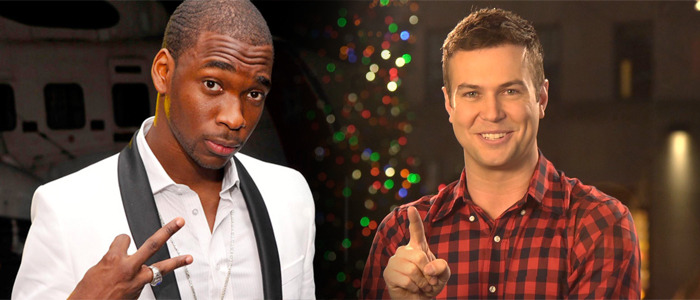 With the start of the new television season just around the corner, NBC's late night comedy staple Saturday Night Live has revealed two major changes coming to the cast for the show's 42nd season. There aren't any new cast members announced yet (though there will be some additions announced soon), but two veteran cast members will not be back.
Taran Killam and Jay Pharoah have exited Saturday Night Live, and if their departure is surprising to fans, it's just as surprising to at least one of the two comedians who have each been with the show for six years. Find out more about Jay Pharoah and Taran Killam leaving Saturday Night Live after the jump.TV Line was the first to report news of Taran Killam and Jay Pharoah leaving SNL before the beginning of the new season next month. No reason was given by NBC for their departure, but very quickly Killam had an interview with Uproxx about his departure which provided some background for his own exit.
For those who don't know, Taran Killam recently set up a project as a director. The comedy actor will be at the helm of Why We're Killing Gunther, an action comedy starring Arnold Schwarzenegger. In the film, the veteran action star will play the world's greatest hitman, but he's let all his awesomeness get to his head. He's become an intolerably arrogant show-off, and so his fellow assassins decide to do what they do best and take him out. But Gunther's so sharp that he's always one step ahead of them, leading the group into a series of hilariously embarrassing mishaps.
That definitely sounds like a promising next step in Killam's career, and there's a chance that executive producer Lorne Michaels thought the same thing. Killam didn't choose to leave the show, but the final year that he had left in his seven-year contract wasn't renewed. Killam sounds just as blindsided by the decision as we are:
"I don't know the other side of it. You sign for seven years, so I had one more year. I had sort of had it in my head I would make this upcoming year my last year, but then heard they weren't going to pick up my contract. I was never given a reason why, really. I can assume until the cows come home. But I do know I'm directing this movie [Why We're Killing Gunther with Arnold Schwarzenegger] and I'll have two months of post-production that would have bled into the SNL production schedule, so we kind of communicated that.
I honestly don't know what happened on the other side, but I do know we had expressed I have work on this film and in bonding this picture, that has to get cleared with SNL. And then [another offer] came up. I wasn't going to have to take any time off to do it, but it was a thing that they would have had to okay."
It sounds like maybe Lorne Michael saw that Killam was only going to become busier. Even though his commitments weren't going to take him away from his responsibilities on the show all that much, perhaps Michaels saw this as an opportunity for the show's cast to evolve without Killam, especially if there's some new blood on the way.
At the same time, this seems like an abrupt, almost disrespectful decision. After all, Seth Meyers inherited Late Night from Jimmy Fallon a couple years back, but there was a smooth transition to let him moved over to the show. So why couldn't Killam get another year to finish his contract? Maybe Meyers got special treatment  because he was heading to another NBC program and it benefited the network that SNL calls home. Or maybe it's just because Meyers was head writer and losing him so quickly wouldn't be so easy.
Honestly, as much as I like Killam, his departure won't be a huge loss for the show. Killam did plenty of funny things on the show, almost as the show's leading man, but he wasn't known for many staple characters, and his range of impressions was not anywhere near as sprawling as someone like Bill Hader. Killam played plenty of politicians ranging from Marco Rubio to Ted Cruz to Donald Trump (though Darrell Hammond stepped back into the role in the later episodes last season). But he was probably better known for his impressions of Matthew McConaughey and Brad Pitt. But my personal favorite was this recurring character on Weekend Update:
Meanwhile, we don't have any info about why Jay Pharoah is leaving SNL too, but that seems like a big loss for the show. Much like Killam, Pharoah doesn't have a lot of staple characters, but his range of impersonations are more frequently used and a little more impressive. Pharoah's impressions include Jay-Z, Will Smith, Shaquille O'Neal, President Barack Obama and Dr. Ben Carson. But again, my personal favorite character of Pharoah's was the more obscure Principal Frye:
Pharoah's departure may be a bit of a bigger blow to SNL because it means they have one less person of color on the cast. But at the same time, staying behind are Michael Che (who primarily co-hosts Weekend Update with Colin Jost and only occasionally appears in sketches), Sasheer Zamata, Leslie Jones, and longtime cast member Kenan Thompson. There's a good chance that there will also be some diversity among whatever new faces are added to the cast for the 42nd season, at least if Lorne Michaels knows what's good for him.
It's a bummer that Taran Killam and Jay Pharoah won't get a chance to say a real farewell to the show by giving some of their signature characters and impressions one last sketch to shine, but not everyone gets a grand send-off. That's just how it goes. Both Killam and Pharoah are on the verge of having successful big screen careers, but not everyone can transition successfully either. Only time will tell how these two will do away from SNL, and we'll be keeping an eye on the show does without them when my SNL reviews return in the fall.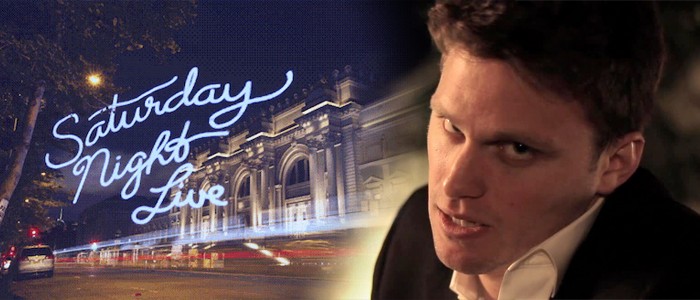 UPDATE: Featured player Jon Rudnitsky has reportedly been cut from Saturday Night Live as well. The comedian was added to the cast as a featured player last season. Sadly, he didn't really make much of an impact on the show, so he won't be returning for a second season, according to multiple sources that The Comic's Comic has spoken with.