'Friday The 13th' Reboot Could Get 'The Crazies' Director Breck Eisner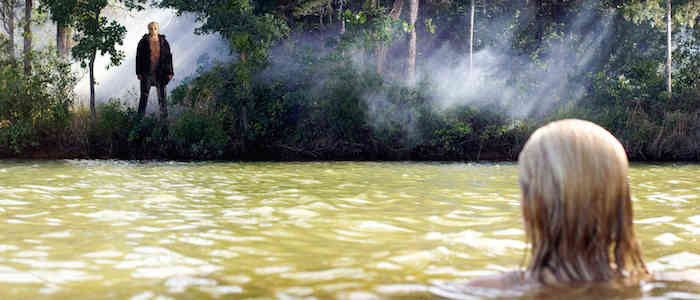 For years now Paramount Pictures has been trying to make a Friday the 13th reboot, but so far all they've really had to show for it are a string of missed release dates. The project was originally going to open in 2015, and then 2016, and now they're hoping to release it in 2017. But today it's actually taking a big step forward. Breck Eisner (The Crazies) is reportedly in talks to helm the latest installment of the long-running horror series.
Deadline broke news of the Friday the 13th director, and offers the interesting tidbit that Eisner's father Michael was running Paramount Pictures when they first scooped up the Friday the 13th rights way back in the early 1980s. The franchise has since spawned 11 more installments, the most recent of which was the 2009 reboot. Breck Eisner's upcoming film will be the 13th Friday the 13th movie. Michael Bay's Platinum Dunes will produce, as they did the last Friday the 13th reboot.
The new Friday the 13th has gone through a number of talents already. At one point David Bruckner (V/H/S) was going to direct, but his version fell apart due to executive changes at Paramount. Aaron Guzikowski (Prisoners), Nick Antosca (NBC's Hannibal), and Richard Naing and Ian Goldberg have all worked on the Friday the 13th script at various points. Eisner's feature directing credits include The Last Witch Hunter, The Crazies, and Sahara.
As for what this new movie will entail, producer Brad Fuller spilled some details earlier this summer. Prepare to get up close and personal with Jason.
Aaron's story has great characters...You kind of have to understand Jason Voorhees, so we go back and we kind of started over and work our way forward. [...] Origin-ish, but it's an origin that no one has seen before. Obviously Pamela's [Jason's mother] there, but it's a little bit different from what you've seen before.
It's probably debatable whether we really "have to understand" Jason, or whether we really even want to. But maybe a new origin will be just the thing to bring this old horror property back to life.
Friday the 13th is technically scheduled for January 13, 2017, but it seems unlikely to make that release date when it doesn't even have a director locked in yet. Fortunately for Paramount, the next Friday the 13th after that is Friday, October 13, 2017 — the perfect date on which to relaunch a Friday the 13th series.