A 'Man Of Steel' Sequel Is In Development [Updated]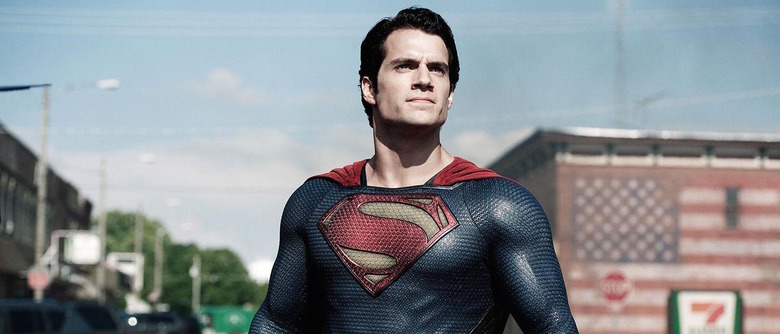 Update: Henry Cavill's manager Dany Garcia has confirmed that another Superman standalone movie is a top priority right now:
"Henry has a big appetite," she told Newsweek about Cavill's Hollywood ambitions. "We've been in a five-month period of time where he's re-strategizing, acquiring property , he's filming ['Justice League'] now, he's in development for the Superman standalone... he's beginning to expand that world. It's beautifully teed up. In a year from now, or two years from now, he's going to be a force globally."
I wonder how the Superman world will be expanded.
Angie Han's original story from August 8th, 2016 follows:Man of Steel kickstarted the entire DC cinematic universe as it exists right now, opening in 2013 to rake in $668 million worldwide. Despite that, Warner Bros. made the decision to follow it up with Batman v Superman: Dawn of Justice, rather than a straightforward Man of Steel sequel. But the big blue Boy Scout may finally be getting his due. A new report indicates that a Superman solo film is in the works.
Over the past few years, we've heard on-again, off-again reports about a possible Man of Steel sequel. No one at Warner Bros. has ever publicly ruled it out, but no one's officially confirmed it either. Which is why it's interesting that TheWrap is reporting today that a Man of Steel sequel is in "active development." The project is still in the early stages. It seems like a given that Henry Cavill will reprise his role as Superman, but there's no word yet on who might write or direct. Nor has a release date been announced, though Warner Bros. has slots set aside for as-yet-untitled DC projects on October 5, 2018, and November 1, 2019.
Many fans expected 2013's Man of Steel would be followed by a Man of Steel 2, but so far Warner Bros. has not officially gone on the record about any plans for another Superman solo movie. Which isn't to say Superman is sitting things out — Cavill returned this year for Batman v Superman: Dawn of Justice and will be seen again in next year's Justice League. The planned Batman solo movie is likely to move before the next Superman solo movie, so we're probably looking at 2019 or later for Man of Steel 2.
Apparently, Warner Bros. considers Superman a "top priority" and thinks it's important to "get the character right." Superman remains an incredibly popular character in general, but fans have had mixed reactions to the current big-screen version of the character played by Cavill, with many complaining that he seems too dour and too cold. Perhaps by the time we get around to that Man of Steel sequel, Warner Bros. will have finally figured out lighten the character while keeping him in line with their grittier vision of the DC universe.