Marvel TV's Jeph Loeb On Fox's "Reimagined" 'Hellfire Club' Series, 'Cloak And Dagger', And More [TCA 2016]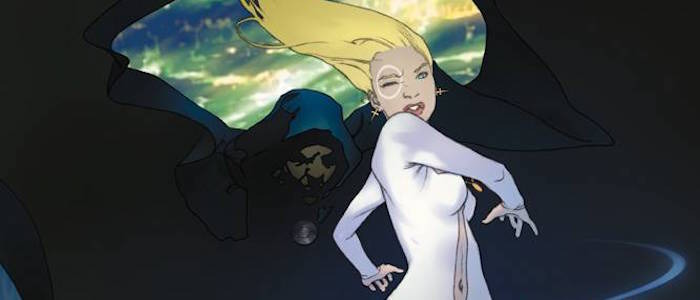 Marvel has previously had a presence with the Television Critics Association by presenting panels of their ABC and Netflix series among the networks' other shows. This year, Marvel held their own TCA event with a host of their talent and showrunners. Jeph Loeb, head of Marvel Television, gave a speech to say thank you and "welcome to Marvel" to all of his creatives. Afterward, he spoke with reporters about a few projects not represented that night.
Marvel's Most Wanted was designed to be a spin-off of Agents of S.H.I.E.L.D. on ABC. Since ABC passed, would Loeb shop it around to other networks? "I never say never, but we designed that show to do a very specific thing," Loeb said. "The network decided that that thing was not something that they wanted to do. I love everybody that's involved with it. It's an extraordinary piece of writing and execution and performances, but for whatever reason it didn't work for the network. I can't comment on what they do."
Read on for Loeb's comments on Cloak and Dagger, Legion, and Fox Untitled Project (formerly Hellfire Club).
On Thursday, ABC Entertainment President Channing Dungey told reporters that she is still having development conversations with Marvel television for other potential series. It seems there are no hard feelings at Marvel.
"There's also just a real practical element of being on a network which at the end of the day has 18 hours of programming," Loeb said. "It's a real estate issue at the end of the day. X number of those hours are half hours and X number of those are reality programs and X number of those are news programs. The real question is how many one-hour dramas can there actually be on ABC. I think one of the things that's very exciting about what Channing Dungey is talking about is how do we change that model? What's the best way for us to do it? We're seeing it more and more. We're seeing shows that are eight episodes, that are ten episodes. We broke a mold just with what we did with S.H.I.E.L.D. and [Agent] Carter in the sense that we stopped S.H.I.E.L.D., we ran Carter and we restarted S.H.I.E.L.D. again."
Marvel is launching their first series on Freeform, ABC's young adult cable network. He explained why Cloak and Dagger was a natural fit for Freeform. "It's a love story that happens to have characters that have always traditionally been in that age group," Loeb said. "It's not like we took something and made it into a YA. It speaks to a YA audience and is a YA property. Would I do Punisher on Freeform? I don't think that's going to connect the same way."
The first TV series in the X-Men universe, Legion, will premiere on FX from Fargo creator Noah Hawley. Fox previously had an X-Men series in the works, tentatively titled Hellfire Club and set in the nightclub established in X-Men: First Class. Loeb now refers to that as Fox Untitled Project, and suggests there could be other changes.
"The original concept that we had with the folks at Fox has been, let's say, re-imagined by Matt Nix," Loeb said. "So I think what's really exciting is that we're doing on Fox, it's our first venture into the X-Universe. In the same kind of way that Legion and what Noah Hawley has created on FX is a brand new experience for everybody, for the people at FX, for us, for that character. If I were you and if you're a Fargo fan, if you're a Noah Hawley fan, I'd be super excited about what's going to happen."
Fox and FX still have network presentations this week at TCA.