VOTD: Meet The Man Behind Some Of Hollywood's Best Known Movie Title Designs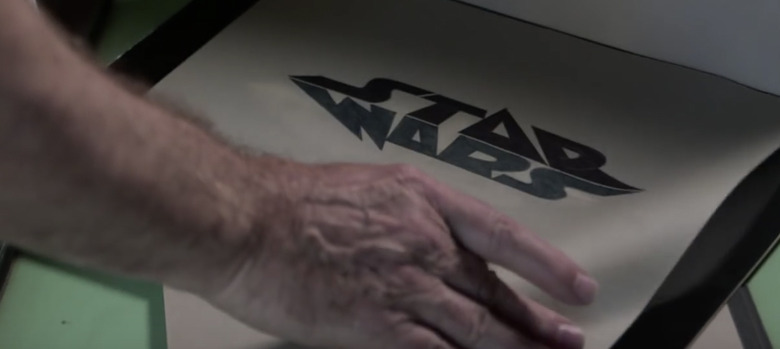 Most of the time, movie titles come and go without much pomp and circumstance. After all, audiences already know what movie they're sitting down to see, so why bother being flashy about it? Well, some of the best movie title designs immediately immerse you in the world in which you're about to spend a couple hours, which is why some of the most iconic ones really stand out.
Movie title designer Dan Perri, who has worked on films such as Star Wars, Gangs of New York, The Exorcist and more, is profiled in the latest installment of Academy Originals ongoing series "Credited As." The documentary short dives into the craft of movie title design, shining a light on the craft that you've probably never spent more than a minute thinking about in your head.
Here's Dan Perri explaining his process of creating movie title designs from Academy Originals:
One of the more surprising aspects of Dan Perri's movie title designs are the tangible, physical pieces crafted to create them. I never stopped to think that the title badge for The Aviator or the oversized stamp of Gangs of New York was something that was physically created. Even the letters used for the simple opening credits of The Beaver were made as three-dimensional letters you can hold in your hand.
For all you Star Wars nerds out there, Dan Perri shows off an alternate design for the opening Star Wars title that we all know so well. The title itself is still big and bold, but the font is not the same as the iconic design we know today. For more detailed looks at movie title designs, check out the fantastic website The Art of the Title and learn everything you've ever wanted to know about opening and closing credits sequences.