'Dirty Rotten Scoundrels' Remake To Star Rebel Wilson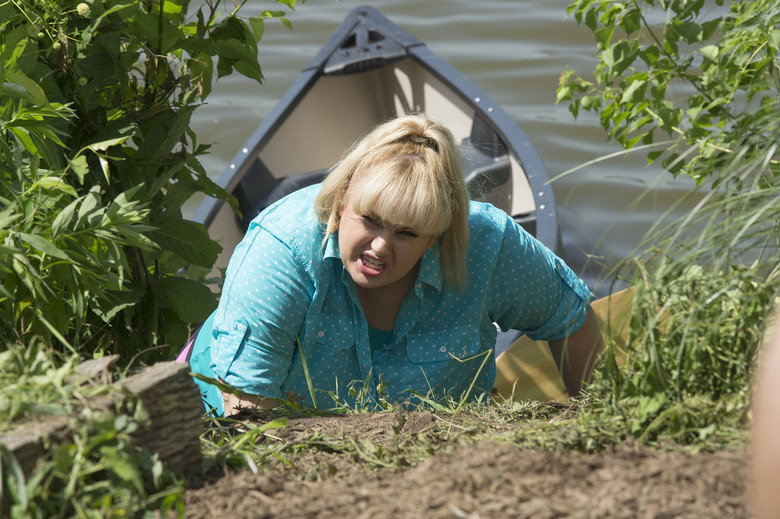 A new version of Dirty Rotten Scoundrels is in the works, with a gender-swapped twist. Rebel Wilson will lead the new take on the 1988 comedy that was directed by Frank Oz and starred Steve Martin and Michael Caine as a pair of con artists. 
Wilson's Dirty Rotten Scoundrels will update the basic premise for the 21st century, seeing "two female scam artists, one low rent and the other high class, compete to swindle a naive tech prodigy out of his fortune." Before anyone gets all up in arms about the prospect of remaking a perfectly good film, keep in mind that the 1988 Dirty Rotten Scoundrels was itself a remake, of the 1964 film Bedtime Story starring Marlon Brando and David Niven.
This new version fits right in with the current wave of gender-swapped reboots / remakes / revivals. The most prominent recent example is Ghostbusters, of course, but just in the past couple of weeks we've reported on a Splash remake starring Jillian Bell with Channing Tatum as the mermaid, as well as a The Rocketeer sequel with an as-yet-unnamed black female lead. There's also the Ocean's 11 reboot-quel with Sandra Bullock and the Road House remake starring Ronda Rousey.
The Dirty Rotten Scoundrels remake will be written by Jac Schaeffer, best known for writing and directing the likable, if slight, sci-fi romcom TiMER. She last worked on sci-fi comedy The Shower, which Anne Hathaway will produce and star in for Warner Bros. Wilson will produce Dirty Rotten Scoundrels with Roger Birnbaum (The Magnificent Seven remake). No director has been announced yet, and there's no word on when shooting might get underway.
Wilson's recent credits include Grimsby, How to Be Single, and Pitch Perfect 2. Dirty Rotten Scoundrels isn't the only '80s remake on her to-do list — she's also attached to lead a new take on Goldie Hawn's Private Benjamin.