Exclusive: Simon Kinberg On His 'Star Wars' Movie And The Future Of The 'X-Men' Universe [TCA 2016]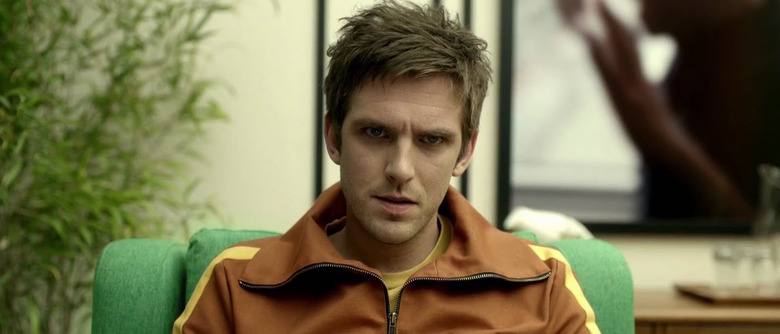 Simon Kinberg was on a Television Critics Association panel this morning for the new ABC series Designated Survivor, in which Kiefer Sutherland plays a cabinet member named President after a terrorist attack at the State of the Union address. After the panel, I caught up with Kinberg to ask about his mysterious Star Wars movie and X-Men universe projects.
First I asked Kinberg if doing a Star Wars anthology movie perhaps gave him more freedom than the Saga episodes that must continue the story along a forward path. "I love them all, to be honest," Kinberg said. "I also work in the animated show, Star Wars Rebels, so I think it's not necessarily freedom narratively but maybe a little more freedom tonally, because those anthology movies can have a different tone than the mainline episodes. Honestly, I'm involved in one capacity or another in almost everything over there and I love it all."
We have yet to see how different in tone Rogue One ends up being, and it's too early for Kinberg to know specifically about his film as he is just beginning to write it. Kinberg also discussed his upcoming X-Men projects including Deadpool 2, Gambit, and Legion.
Kinberg produced Deadpool and so he will be involved with the sequel too. Expect the Merc with the Mouth to comment on sequels themselves. "I think Deadpool 2 will comment on anything that's happening in movies today especially in superhero movies," Kinberg said. "The sort of glut or saturation of these movies and the proliferation of sequels is definitely something we'll play around with."
Since Deadpool himself announced Cable would be in the sequel, casting rumors suggested Stephen Lang would play him. Now it seems work on the Avatar sequels will prevent him from being available. Kinberg said they have not cast the part.
"I've seen rumors from about everybody from Arnold Schwarzenegger to I can't even remember," Kinberg said. We haven't cast him is the truth."
Another X-Men spinoff, Gambit, also faces development delays. Channing Tatum is attached to play the title character and Kinberg said the development has been normal.
"I think the truth is when you have these movies that need a very special and unique tone, it takes a little while to find that tone," Kinberg said. "Deadpool feels like it exploded out of nowhere but it was a ten-year development process on that movie. I think it was honed over those ten years. I hope that Gambit doesn't take ten years but it takes a little honing to get that tone and that voice exactly right. The character has such a specific voice in the comic in the same way that Deadpool has a specific voice in the comic, that we want to make sure that we capture that voice on the page. Really it's just about getting a screenplay that is worthy of that character and I think we're really close right now."
Even with all these films in development, Kinberg is still attached to the main X-Men film series. He is just thinking about what a follow-up to X-Men: Apocalypse will be. "I'm a lifer for the X-Men movies," Kinberg said. "I'm just working now, without giving anything away, I'm figuring out what the next of the mainline X-Men movies is going to be."
Kinberg is also working with Noah Hawley on FX's Legion series, set in the X-Men universe. Kinberg said the Fargo producer pitched it as a superhero Breaking Bad. "Actually Legion came out of a conversation that Noah and I had when I was in Moscow for the release of Days of Future Past," Kinberg said. "Noah was somebody I really admired and we were talking about doing X-Men TV shows. We had a bunch of different ideas. Legion wasn't one of them and Noah said to me, 'I want to do Breaking Bad in the superhero world. I want to actually tell the story about the origin of essentially a villain.' It evolved from there and became Legion."
Both Hawley and Kinberg hope Legion allows them to spend years developing their antihero. "In Legion, David, the main character, we're talking a lot about how do we evolve him over multiple episodes, multiple seasons. Thinking years down the line ideally for his character in the same way that we do for Tom Kirkman (Sutherland) in this."
Designated Survivor premieres September 21 on ABC.