Watch The 2016 Winners Of The Jameson First Shot Filmmaking Contest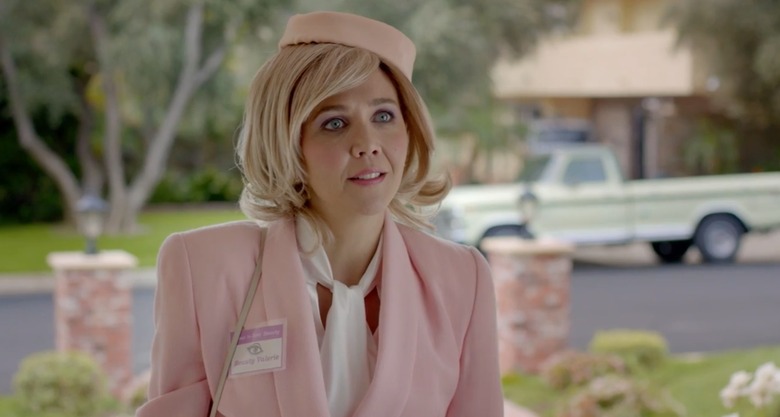 For the past five years, Jameson Irish Whiskey held the Jameson First Shot international short film competition which promises to give new filmmaking talent an opportunity to break into the industry by working with Kevin Spacy, Dana Brunetti, and Trigger Street Productions.
Last week, the top three winners of the fifth annual competition were announced at an event this weekend in Los Angeles called The Weekender. This year's three winners are Cameron Thrower (Summerville, South Carolina), Kat Wood (UK), and Jason Perini (Australia). These winning filmmakers' were given the opportunity to actually make their short films starring Oscar-nominated actress Maggie Gyllenhaal and produced by Trigger Street. Hit the jump to watch the winning short film and learn more!
This is a sponsored post in partnership with the Jameson First Shot contest.
Above you can watch the winning short film Beauty Mark, which was written and directed by Cameron Thrower. Cameron grew up in the town of Summerville, South Carolina and was introduced to the theatre, acting, and directing at the very young age of 9. He attended college for directing before moving to California in 2002 to work for the Americorps program. He has directed a bunch of short films over the last decade, but this competition now gives Cameron a much larger platform to showcase his talents.
In the short film, Maggie Gyllenhaal plays a 1980's door-to-door beauty cosmetic saleswoman who finds a very unexpected situation when visiting a long-time customer's house.
The key theme for the competition is the Jameson's family motto, "Sine Metu", which means "Without Fear." Sine Metu is about having the courage to act on your passion which leads to an enriched life for yourself and others. Filmmakers from around the world entered, submitting a short screenplay about "the great and/or unexpected things that can happen when you fear less and invite life in." This is a great message to live by.
I've written in the past about how writing about movies was not my original passion. Many of you know that I first set out to become a filmmaker myself. I spent a lot of time and money on a feature film that no one will ever see. While some people might look at it as a failure, I look at it as one of the best experiences of my life. Not only did I meet many new friends through the process, but I discovered a lot about myself. And at the end of the day, I realized I enjoyed watching and talking about movies, more than I wanted to direct them. This realization pushed me to create /Film and move to California, a place I've called home for the past ten years.
Like Cameron, ten years ago I moved away from a small town in Massachusetts to live in California and pursue my dreams of writing about movies. At the time it seemed like the craziest decision I could possibly make, moving away from most of my friends and family and making a home in a whole new coast. Looking back on it now, these leaps are some of the best decisions I've ever made.
The other winning films from this year are Home by Kat Wood and The New Empress by Jason Perini. You can watch all of the new 2016 films on their YouTube channel, or get a glimpse at them in the trailer below:
You can watch all of the past winners' videos online on the First Shot Website. The competition has featured great actors and actresses over the years; Kevin Spacey starred in the 2012 films; Willem Dafoe in 2013; Uma Thurman in 2014; and Adrien Brody in 2015.
If you're an aspiring screenwriter/filmmaker, you might want to check back next year to enter the 2017 competition on jamesonfirstshot.com.
From Kevin Spacey: "How many great untold stories are out there? Jameson First Shot wants to provide a platform for burgeoning filmmakers who have a vision and a voice, but don't have the benefit of an influential uncle in the movie business."
This is a sponsored post in partnership with the Jameson First Shot contest. For more, the Jameson website. TASTE RESPONSIBLY – JAMESON® Irish Whiskey.  40% Alc./Vol. (80 Proof).  Product of Ireland.  ©2015 Imported by John Jameson Import Company, Purchase, NY