Cool Stuff: Celebrate The 'Big Trouble In Little China' 30th Anniversary With A Signed Drew Struzan Print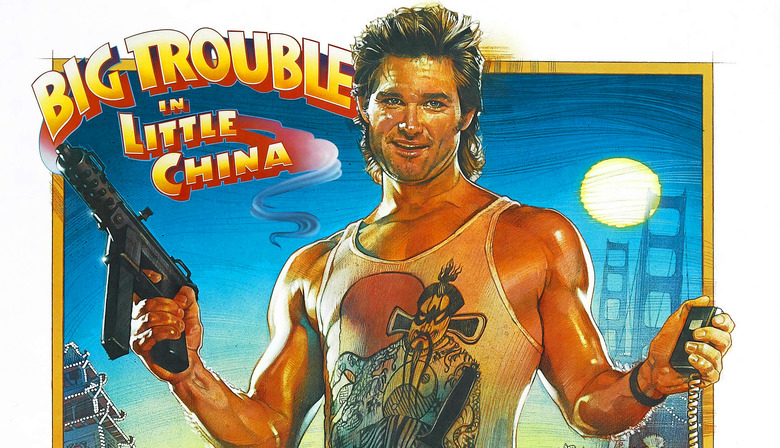 Not only does this year mark the 35th anniversary of Escape form New York, but it also marks the 30th anniversary of one of John Carpenter's other beloved films starring Kurt Russell. Yes, it's been 30 years since Big Trouble in Little China hit theaters, and if you happen to be in Brooklyn, New York today, August 4, then you can celebrate with a special anniversary screening and a very special print of the iconic poster by beloved artist Drew Struzan.
Get the details on the Big Trouble in Little China 35th anniversary print after the jump.
Here's the poster that Big Trouble in Little China fans already know all too well: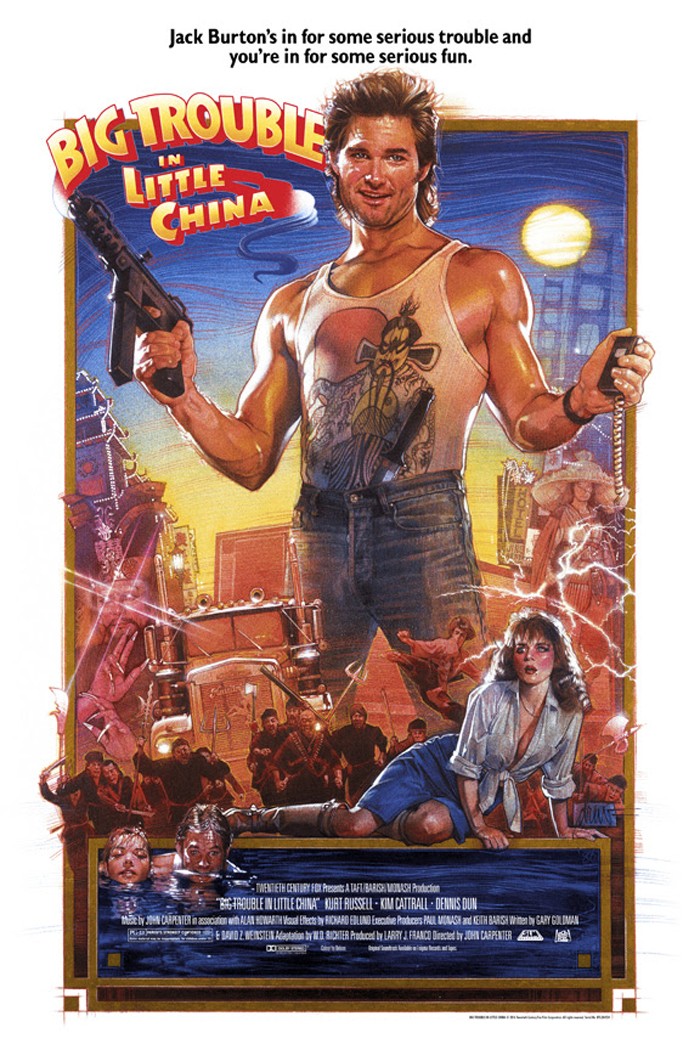 You might be thinking to yourself that this poster doesn't look like anything special since it's the same as the original theatrical poster. You're right, except this is an officially licensed 24x36, 17 color screen print of Drew Struzan's original poster, and each of the prints that will be on sale at a special screening of Big Trouble in Little China in Brooklyn will be signed by the man himself. There will be a regular version with an edition of 400 that will cost $200 and a glow in the dark variant with an edition of 150 that will cost $250.
The 35th anniversary screening of Big Trouble in Little China happens at 7pm and 9:30pm Eastern in Brooklyn at Syndicated BK (find out where it is right here if you don't know already). Tickets are only $5 and each comes with a free cocktail inspired by the movie. However, if you don't have time to catch the screening, you can just head to the theater at 6pm to pick up a poster and be on your merry way.
If you don't live in Brooklyn and you still want one of these posters, not all hope is lost. Any leftover prints not sold at the theater will go on sale on August 5th at 12pm Eastern at the Bottleneck Gallery home page right here.