'The Fresh Prince Of Bel-Air' Reboot Will Happen "When Hell Freezes Over," Says Will Smith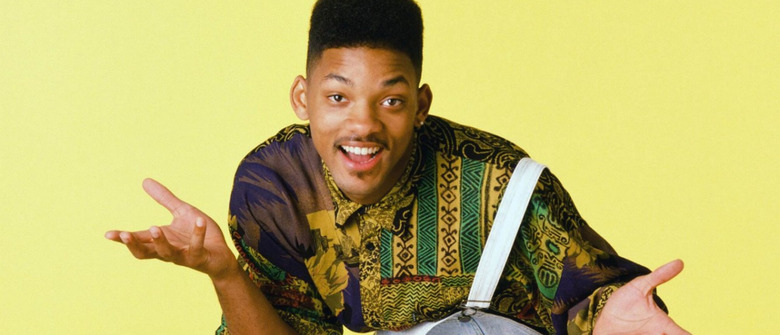 This weekend we'll see Will Smith in David Ayer's Suicide Squad, which so far isn't faring well with critics although our own Angie Han enjoyed the film. Negative reviews be damned, it's expected to be another box office hit for Smith, who's been mostly charming audiences since starring in The Fresh Prince of Bel-Air. NBC's sitcom began airing 26 years ago, and Smith has no intention to see it return to television, despite the rumor from a year ago.
Below, Will Smith comments on the Fresh Prince of Bel-Air reboot.
Last August, rumors began swirling about a The Fresh Prince of Bel-Air reboot. Smith was reportedly "in the very early stages of developing a present-day The Fresh Prince reboot that puts a new spin on the fish-out-of-water tale while maintaining the spirit of the original series." Smith wouldn't have starred in the revival — there's not a single chance that would've happened — but he would've been involved as a producer alongside his Overbrook Entertainment partners Jada Pinkett-Smith, Caleeb Pinkett, and James Lassiter. Either there was little truth to that story or Smith has since scrapped the project, because he recently dismissed the possibility of a reboot.
When E! News asked him if we'd see a new Fresh Prince of Bel-Air, he responded:
I don't think ever—like, pretty close to when Hell freezes over. Pretty close, like, we're gonna leave that one alone.
There you have it. No The Fresh Prince of Bel-Air reboot, unless hell does manage to freeze over anytime soon, or Will Smith simply has a change of heart.
A few months after the initial story broke, Alfonso Ribeiro (Carlton) was skeptical the project was real — although since Smith didn't outright deny the project was being developed at one point, it could've been. Ribiero told HuffPost Live:
And if it happened, it wouldn't be Fresh Prince. It would be something that's taking the story of the show and having all new people do something. To me, that's not Fresh Prince of Bel-Air. There's one Fresh Prince of Bel-Air. Is Will Smith starring in it? No. Then it ain't no Fresh Prince of Bel-Air.
Will Smith is kind of the face of The Fresh Prince of Bel-Air. Trying to find another actor to fill his shoes as "The Fresh Prince" wouldn't have been easy. Without Will Smith playing the role, a reboot easily could've come across as another fish-out-of-water story that just so happens to have the name of the original show slapped on it.