'Mascots' Teaser: Christopher Guest's Next Comedy Hits Netflix This Fall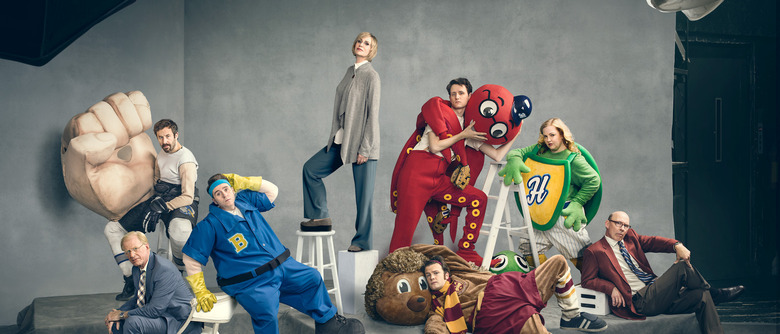 Over the past few years, Netflix has built up a TV slate to rival any of its competitors', serving up everything from ground-level superheroes to depressed horse-men and receiving showers of prestigious awards and critical praise in return. The service isn't quite there yet with its original movie offerings, but a quick glance at their upcoming calendar suggests that could very well change in the near future. One of their most promising upcoming releases? Mascots, the new comedy from Best in Show and A Mighty Wind director Christopher Guest.
Netflix first announced its deal to acquire Mascots almost exactly one year ago, in August 2015. Today the very first teaser trailer has arrived, bearing a fall 2016 release date. Check out the Mascots teaser, and pore over the first Mascots poster, after the jump. 
The Mascots teaser trailer doesn't feature any actual footage from the film. Its main job is to reveal the release date: October 13, 2016.
The official synopsis for Mascots reads as follows:
Starring many of his regular troupe of actors, this Netflix original film takes place in the ultra-competitive world of sports mascots where they compete for the most prestigious award in their field.
But if you want to know even more about the film, it's worth taking a good long look at the first Mascots poster.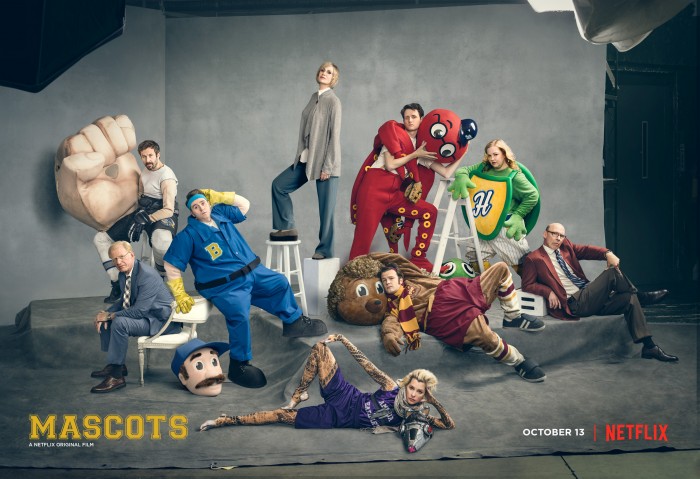 Going clockwise from the top center:
That's Guest regular Jane Lynch standing tall at the top. She's one of the few stars who isn't in a mascot costume, so perhaps she's a competition judge.
The red octopus is Zach Woods of Silicon Valley and The Office. This is his first time working with Guest.
The green turtle is Sarah Baker, whose credits include The Campaign, NBC's Go On, and that one episode of Louie that launched a thousand thinkpieces.
Way off to the right, that looks like Don Lake, who's worked with Guest on Waiting for Guffman, Best in Show, A Mighty Wind, and For Your Consideration.
The brown rodent near the center is Tom Bennett, who had a very funny supporting role in Love & Friendship and a regular role in Guest's HBO series Family Tree.
Front and center in the purple is another Guest favorite, Parker Posey. Her costume looks like a slapdash affair, so make she's a dark horse competitor.
Seated on the left is Ed Begley Jr., a staple of Guest's films. Like Lake and Lynch, he's in regular (non-mascot) dress.
The blue guy is Christopher Moynihan, from For Your Consideration and A Mighty Wind.
And finally, the dude with the giant fist is Guest's Family Tree star Chris O'Dowd, though he's probably even better known for Bridesmaids and The IT Crowd.
In addition to all the actors named above, Mascots will feature Jennifer Coolidge, John Michael Higgins, Bob Balaban, Fred Willard, Michael Hitchcock, Harry Shearer, and Jim Piddock, all of whom you may recognize from Guest's previous works, plus Susan Yeagley, Kerry Godliman, Maria Blasucci, Oscar Nuñez, and more. Mascots arrives October 13.