Sequel Bits: 'Jurassic World 2,' 'Indiana Jones 5,' 'Fast 8,' 'Charlie's Angels,' 'xXx: Return Of Xander Cage'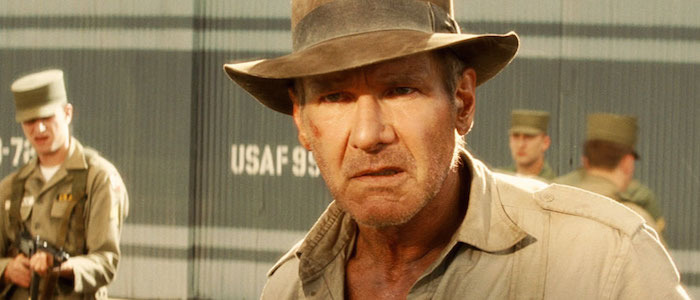 In this edition of Sequel Bits:
Producer Frank Marshall provides quick updates on Indiana Jones 5 and Jurassic World 2.
Dwayne Johnson teases an epic prison break scene in Fast 8.
Charlie's Angels hires a writer with an impressive pedigree.
A sequel to The Simpsons Movie is not out of the cards.
Vin Diesel shares more from XXX: Return of Xander Cage.
More Sharknado movies are on the way because the world is a cruel place.
Frank Marshall is one of Hollywood's super producers, which means sitting down to speak with him about the latest Bourne sequel also means getting updates on Jurassic World 2 and Indiana Jones 5. Collider sat down with him and eventually steered the conversation toward what director J.A. Bayona is doing on Jurassic World 2 (he's currently prepping the film in London for a Hawaii shoot next year) and Marshall says that the story conceived by Colin Trevorrow and Derek Connolly has remained intact:
No, as a director Bayona has his input but Colin and Derek are writing the script, so there have been numerous meetings and we have the template for the movie, but of course he's putting in his own ideas and taking ownership of it, but it's pretty much the same story that they originally came up with.
So while Trevorrow moves on to Star Wars: Episode 9 (which is produced by Marshall's wife, Kathleen Kennedy), he'll still keep his fingers in the Jurassic pie. Collider also asked Marshall about Disney's rumored plans to extend the Indiana Jones series, but he claims this is all news to him:
It makes sense that they want to, now that they have the universe, that they want to turn it into something like they have with Star Wars. So it's not surprising but they haven't had any discussions with me, so I don't know.
When our Fast & Furious writer Chris Morgan said to me months ago, "How insane would it be if in Fast8, Hobbs was sentenced to the most hard core maximum security prison in the world!?" To which I responded, "How even more insane and FUN FOR THE FANS would it be if Hobbs said fuck this, I'm gettin' out... try and stop me." Our goal here was to give you – the fans – a "holy shit" iconic prison breakout. For days our intensity was thru the roof. As it should be. And that big round iron thing on the back of Hobbs' arm is commonly referred to from scientist as his tricep.???? #Fast8 #HobbsStyle #TheIcemanCometh #AndHeDontFuckethAround #LetTheBodiesHitTheFloor
A photo posted by therock (@therock) on
Dwayne Johnson has been teasing us with images of his Fast and Furious character behind bars for months now, leading fans to wonder exactly why the most straight-shooting and heroic character in the series is in prison during Fast 8. This Instagram post shines a little light on the situation. It seems this subplot was born out of the desire to see The Rock get involved in a "holy shit iconic prison breakout" because that is something that "the fans" would want to see. And yep, he's right.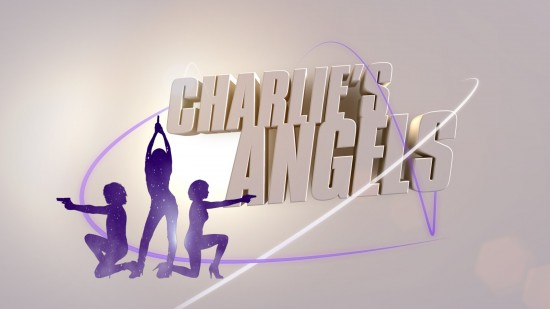 Well, this is interesting: The Hollywood Reporter reports that Pulitzer Prize-winning playwright David Auburn has been hired to write the screenplay for the upcoming Charlie's Angels reboot, which is set to be directed by Pitch Perfect 2's Elizabeth Banks. Auburn, who wrote the critically acclaimed Broadway drama Proof, was apparently sought out because Banks wants her new trio of female detectives to be actual characters instead of one-dimensional sex objects. Suddenly, I find myself very interested in Banks and Auburn are planning to do with this property, which is something I never thought I'd say about Charlie's Angels in 2016. After all, McG's two movies from the early '00s were cute and fluffy experiences. It sounds like everyone is aiming a little higher now.
The Simpsons Movie came out almost a decade ago and even then, everyone had a "took them long enough" reaction to its very existence. The show has continued since then, churning out season after season because The Simpsons is forever. And maybe, one day, there will be another movie. Series producer Al Jean says it's a possibility:
We talk about it, but if we do it we only want to do it if it's going to be really good. We would never do it just to cash in, so if it comes out it's because we believe in it.
It would be entirely in the spirit of The Simpsons to wait another twenty years to make a sequel to their only movie, so don't ever count this one out.
You've probably seen the trailer for XXX: Return of Xander Cage, but just in case you want a little more, Vin Diesel shared a brief behind-the-scenes video on his (awesomely earnest) Facebook page. The footage mostly consists of Diesel goofing off with Deepika Padukone, who plays the film's female lead. Like the videos Diesel has shared from the set of Fast 8, it's goofy and just off-kilter enough to remind you that this guy is an adorable weirdo offscreen.
If you did manage to miss the XXX: Return of Xander Cage trailer, here it is right now. However, you're late to the party, because the trailer racked up 100 million views within its first week of being online. So there you go: people are actually excited to see Xander Cage return and the ongoing career renaissance of Vin Diesel has been given permission to continue. Here's the official synopsis:
The third explosive chapter of the blockbuster franchise that redefined the spy thriller finds extreme athlete turned government operative Xander Cage (Vin Diesel) coming out of self-imposed exile and on a collision course with deadly alpha warrior Xiang and his team in a race to recover a sinister and seemingly unstoppable weapon known as Pandora's Box. Recruiting an all-new group of thrill-seeking cohorts, Xander finds himself enmeshed in a deadly conspiracy that points to collusion at the highest levels of world governments. Packed with the series' signature deadpan wit and bad-ass attitude,  xXx: Return of Xander Cage will raise the bar on extreme action with some of the most mind-blowing stunts to ever be caught on film.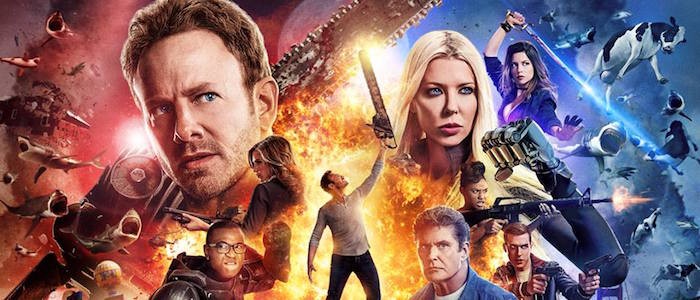 Sharknado 4: The 4th Awakens premiered last night and it is, unfortunately, not the last time this awful, cynical franchise will continue to curse us with its very existence. Screenwriter Thunder Levin, whose intentionally bad screenplays only have one ounce of the charm if honestly made bad movies, told ScreenRant that he already has three more movies planned:
As to whether we will see other creatures in 'nados in the future, I can't say for sure. Who knows if there will even be any more Sharknado movies? I guess it depends on the ratings. I have actually developed a story arc for Sharknado five through seven – for the next three movies – and I've submitted that to The Asylum and we'll see if they want to run with it or not and we'll see if Syfy wants to do anymore of these. If they do, I'm ready to go and there's no telling what you might see
We'll be getting Sharknado movies until the day the sun burns out.