M. Night Shyamalan's 'Tales From The Crypt' Will Combine Standalone, Serialized, And Crowdsourced Stories [TCA 2016]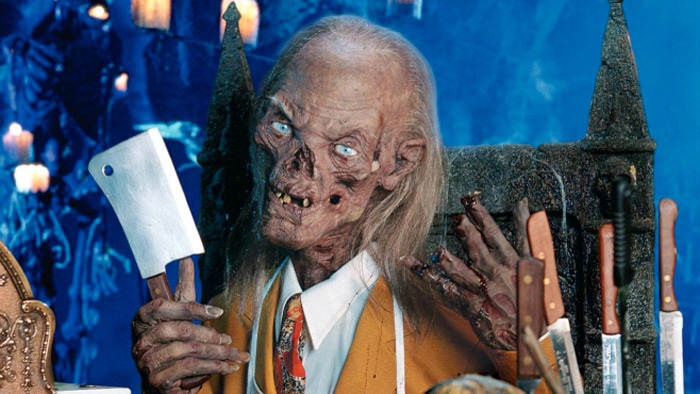 TNT and TBS President Kevin Reilly spoke with the Television Critics Association at a party Sunday night. The networks' focus was on new shows Search Party, People of Earth, Good Behavior and continuing The Detour, Wrecked and Full Frontal with Samantha Bee. TNT is also developing a new Tales from the Crypt series with M. Night Shyamalan so we asked Reilly for an update. Based on the EC horror comic, Tales from the Crypt was a long-running HBO half-hour series. Reilly's plan is to more than double that running time.
"I think it may even be longer than an hour," Reilly said. "There's going to be a half-hour anthology and then a one-hour original show with some shorts in between. So it's part of a whole block. The original half-hour, sort of slightly comedic, kind of twisted [story] that Night himself is going to direct will be a part of it every week. Then we're going to have rotating original one-hours. Then we've got shorts that'll be part of it too. 
In March, Shyamalan told us he was leaning towards an episodic anthology format, where each episode will tell a standalone story. The comic was comprised of short stories and the HBO series was a new tale introduced by the Crypt Keeper every week. Reilly wants to have it both ways, with continuing segments and one-offs.
"The anthology will be part of it every week and then there'll be rotating different serialized original hours," Reilly said.
He is even hoping to solicit fan stories, if he can work out the legalities of that. "Some of those shorts are going to be crowdsourced ultimately," Reilly said. "I don't even think we've announced this yet but we are working with Wattpad and ultimately I'd like some material to come from [from viewers]. We have some Guild issues we need to work out on this, but I'd like fan fiction to essentially make its way to our air."
Shyamalan also confirmed his plans to use the Crypt Keeper, who was a character in the EC comics. The HBO puppet voiced by John Kassir was the most famous incarnation as he made non-canon pop culture appearances as well. TNT will have to make a new Crypt Keeper and make sure it is different enough from the previous ones.
"That's also a little bit of a legal thing too," Reilly said. "The rights on this are just a disaster. It's been a mess trying to sort out. There are so many people that seem to have an ownership position on this. So yeah, that's both a creative and legal thing."
Tales From the Crypt is still over a year away, so there's time to work those details out. "Tales will be on towards the end of '17, in the fourth quarter '17," Reilly said.