Exclusive: How Epix's 'Get Shorty' TV Series Will Be Like FX's 'Fargo'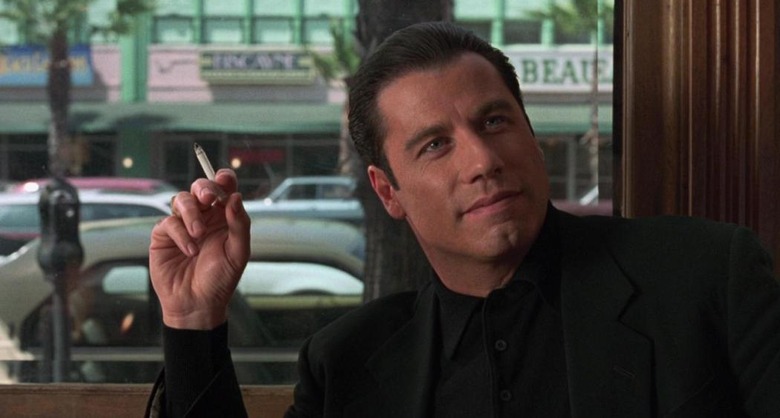 Epix made its first ever presentation to the Television Critics Association on Saturday with its first original series Graves, Berlin Station and America Divided. During his opening remarks, Epix President and CEO Mark S. Greenberg announced a director for the pilot of their series based on Elmore Leonard's Get Shorty. Television veteran Allen Coulter (The Sopranos, Sex and the City, House of Cards) will direct the pilot.
After the sessions, I asked executive vice president of original programming Jocelyn Diaz more about Get Shorty, and she discussed how the series will tell a new story with new main characters, making it much different from the film adaptation and more like FX's acclaimed series Fargo. Find out what she had to say about the Get Shorty TV Series after the jump.
"It's like Fargo and what they did with the television series, which is to take the tone of the original book, but it's wholly new characters," Diaz said. "So it's entirely new. It's a different character. His name is Miles and it is fantastic. The script is so strong. It's very much the tone of Elmore Leonard, the world of this hitman who goes to Hollywood. There's that template but it's totally different. So it's inspired by the book but it's not exactly the book."
In the movie adaptation of Get Shorty, John Travola played Chili Palmer, a mob collector who came to Hollywood in search of delinquent producer Harry Zimm (Gene Hackman). Leonard wrote a sequel, Be Cool, about the continuing adventures of Chili Palmer in Hollywood which was also made into a film. Both movies were comedies, but did not play the gangster elements lightly. Chili shot someone in the head and even taught Zimm how to be more intimidating. The show will also take each genre seriously.
"It's such a specific tone, which is what I love," Diaz said. "I would say dark comedy because it's got some bite to it. The thing that I like is like when there's danger and menace in it, it's dangerous and menacing. But when it's funny, it's funny. So were the movies."
Get Shorty will be an hour long show. With Coulter signed, they are out to casting, beginning with the roles of Miles and the producer he meets in this version of the story.
"We are in casting right now and feeling very bullish," Diaz said. "We are really starting with the role of Miles and with the role of Ray. Ray is a Hollywood producer who Miles comes in contact with and becomes his conduit through the world of Hollywood. Those two roles are really what we're starting with and going from there."
Epix's first scripted series Berlin Station and Graves premiere in October while their docu-series America Divided premieres in September. There's no release window for Get Shorty yet.