'StartUp' Trailer: Martin Freeman Investigates A Digital Currency Company Funded With Dirty Money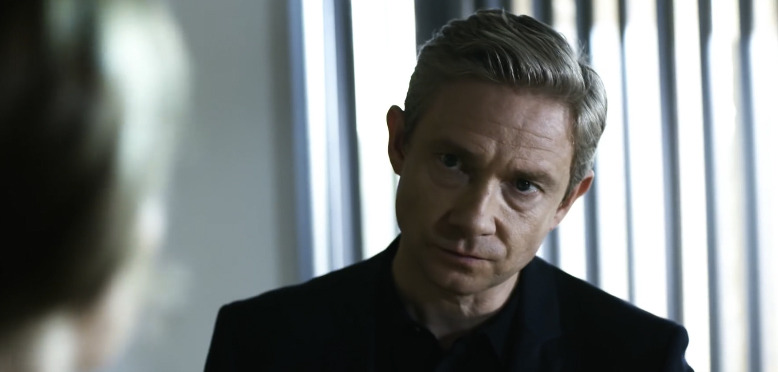 When you think of quality serial entertainment, it's likely that Crackle is pretty far down on the list of quality content creators. Sure, the Sony-owned streaming site is home to the outstanding documentary series Comedians in Cars Getting Coffee with Jerry Seinfeld (which just debuted a new season earlier this summer), but they've only just recently started to dip their toe in narrative storytelling.
Last fall, Crackle debuted their first drama series The Art of More, and now the service is looking to make an even bigger splash with their second foray into the drama arena with StartUp. The new series follows The Hobbit leading man Martin Freeman as an FBI agent tracking the growth of a digital currency company founded by The OC star Adam Brody, Otmara Marrero (Graceland) and Edi Gathegi (X-Men: First Class). The only problem is they were forced to start the company with dirty money, and that doesn't sit too well with the FBI.
Watch the StartUp trailer after the jump.
Basically, this looks like a highly fictionalized take on the creation of something like Bitcoin, but with a bit of an action thriller angle. It almost feels like Silicon Valley by way of Tony Scott, even though the trailer isn't particularly cut very well and doesn't really sell anything all that exciting.
Still, even though this trailer isn't all that compelling, the show still looks better than most network dramas hitting the air nowadays. If anything, this is a good indicator as to the kind of path Crackle wants to follow with their original content, hoping to join the ranks of Netflix and Hulu with acclaimed original content. It won't be easy to catch up to the streaming giants, but Crackle is certainly putting in a decent effort. We'll have to wait to see how it pans out.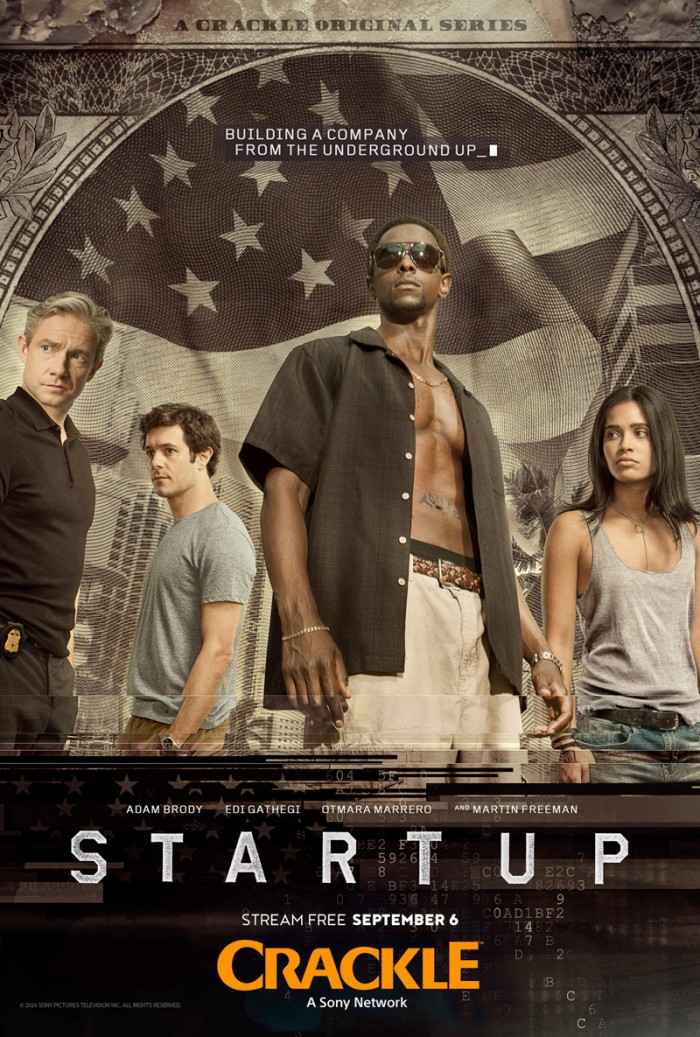 StartUp explores what happens when a brilliant, yet controversial tech idea gets incubated on the wrong side of the tracks by three strangers who don't necessarily fit the mold of "tech entrepreneurs." Set amongst the unconstrained, yet opportunist streets of Miami, "StartUp" weaves a complex and exciting narrative, featuring the high-stakes struggle of what one will do to reach ultimate success. Forced to fund a tech company with dirty money from unsuspecting places while forming ties with a dangerous, Haitian gang, the fight to build a business pales in comparison to the fight to stay alive, especially when there's a vehement FBI agent who wields the power to make or break those he comes in contact with—and not always for the right reasons.
The series is executive produced by Tom Forman, Andrew Marcus, Ray Ricord, Gianni Nunnari and Shannon Gaulding and written by Ben Ketai, who also serves as executive producer and director.
StartUp hits Crackle on September 6.