'Beauty And The Beast' Trailer: No, Not The One Starring Emma Watson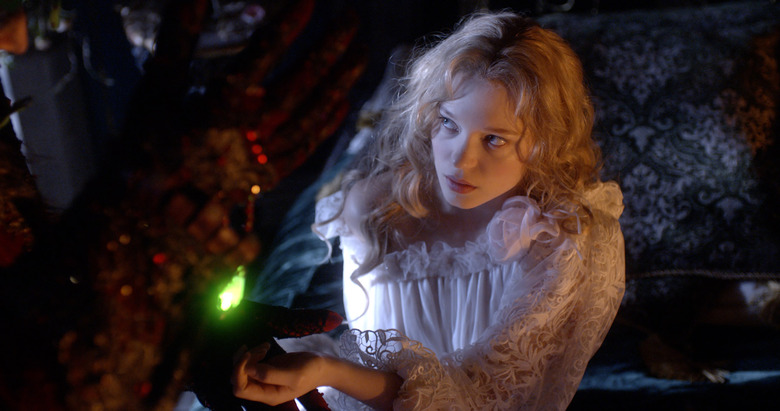 No one's had better luck than Disney with live-action fairy tales, whose biggest recent hits have included Cinderella and the Sleeping Beauty retelling Maleficent. But they're not the only ones in the game. Today we've got a new trailer for Beauty and the Beast, but it's not the Disney version coming out next year with Emma Watson and Dan Stevens — no, this is the French one directed by Christophe Gans and starring Léa Seydoux and Vincent Cassel. Watch the Beauty and the Beast trailer below. 
Gans' Beauty and the Beast opens September 23 in the U.S., but it actually premiered two and a half years ago in France. I'm not sure why it's taken so long to reach our shores, but Shout! Factory scooped up the American rights earlier this year so here we are. Better late than never, right?
There are countless variations of this classic fable, but Gans' film is reportedly based on one of the earliest published versions. The Beauty and the Beast trailer is certainly pretty to look at, at least when we're not staring down goofy CG creatures. There are tons of lavish sets filled with opulently dressed characters, and Seydoux and Cassel might generate some real heat as the central couple. Will this give Disney's Beauty and the Beast a run for its money? Certainly not. But for fantasy fans who want a slightly different vision of a familiar story, Gans' movie looks like a feast for the eyes.
After the wreck of his ships, a financially-ruined merchant (André Dussollier) exiles himself in the countryside with his six children. Among them is Belle (Léa Seydoux), his youngest daughter, a joyful girl full of grace. One day, during an arduous journey, the merchant stumbles across the magical domain of the Beast (Vincent Cassel), who sentences him to death for stealing a rose.
Feeling responsible for the terrible fate which has befallen her family, Belle decides to sacrifice herself and take her father's place. At the Beast's castle, it is not death that awaits Belle, but a strange life in which fantastical moments mingle with gaiety and melancholy. Every night, at dinner, Belle and the Beast sit down together.
They learn about each other, taming one another like two strangers who are total opposites. When she has to repulse his amorous advances, Belle tries to pierce the mysteries of the Beast and his domain. And when night falls, the Beast's past is revealed to her bit by bit in her dreams. It is a tragic story, which tells her that this solitary and fearsome being was once a majestic prince. Armed with her courage, ignoring every danger, and opening her heart, Belle manages to release the Beast from his curse. And in doing so, she discovers true love.