The Best Movies Leaving Netflix In August 2016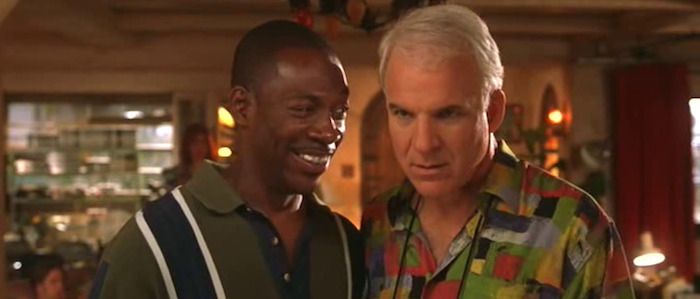 It's that time again. Netflix has released the list of every movie and television show departing the service next month, so it's time to program a marathon if you want to catch up on everything you want to see. And if you need some suggestions on what to cram in this weekend before the changeover, we've got you covered.
Bowfinger
Bowfinger finds three very talented and frequently underutilized forces combining around the exact right material. There's director Frank Oz, who simply doesn't work often enough. There's star/screenwriter Steve Martin, devoting his incredible talents to a project that seems to have stolen his undivided attention from fine art and bluegrass music. And then there's Eddie Murphy, proving just how effective he can be when he's used as a supporting player. This result is a very silly and very quotable comedy about a Z-grade filmmaker shooting a movie star without his permission to make an awful no-budget movie and everyone is on game and on-point. Unfortunately, this is the last time (so far) that these three have been this much fun and this confident. Maybe it's time for a reunion?
Charlie's Angels
It may not be cool to like Charlie's Angels, but damn it, I like Charlie's Angels. This is the cinematic equivalent of a cotton candy, a pink and fluffy and sugary concoction that gives you an initial rush and instantly dissolves as you eat it. But sometimes, you just really want cotton candy. Anyway, the feature debut of the obnoxiously named McG is still his best movie, even though you can see him cribbing from The Matrix and Mission: Impossible and everything else that was cool back in 2000. However, the hodgepodge approach works because Charlie's Angels is bubbly and easygoing and unashamedly girly. To his credit, McG has made a big dumb action movie that feels more primed for female viewers than men and that is incredibly rare.
Inside Man
At first, Inside Man looks like a fairly standard bank robbery thriller. Quite frankly, a glimpse at the film's synopsis may convince you that director Spike Lee and star Denzel Washington are slumming it for a studio paycheck. But that is incorrect. Yeah, this is a bank robbery thriller, but it's a bank robbery thriller that unfolds its multi-layered mystery in a variety of satisfying ways, throwing curveballs at every opportunity. The final reveal is as clever as it is devastating. The screenplay is smart stuff, but you can see plenty of Lee himself in this film, which is the rare New York City cop movie that takes advantage of this location and actually manages to capture what makes this place so delightful and ugly and amazing and awful in equal measure. There's a real sense of community amongst the lead characters, which makes hanging out with them as they get to the bottom of story a breeze.
The Pursuit of Happyness
Will Smith became a movie star because he is effortlessly entertaining to watch. He's the rare kind of person who can appear on camera and instantly grab your attention with the flash of a smile or a well-timed wisecrack. So, what happens when you completely strip him of his bag of movie star tricks? The Pursuit of Happyness isn't a great movie, but it's a solid melodrama that makes fine use of Smith as an actor, pushing him to darker and more desperate corners than usual. Jaden Smith (long before he became one of the weirdest celebrities in the social media landscape) provides a surprisingly effective sounding board for his father and his casting feels key to the movie. You can see genuine affection between the struggling father and son at the center of this film because the dynamic on display can't help but feel real.
Zathura
Time has been kind of Zathura, the third film from director Jon Favreau and a movie that no one seems to remember. Best described as "Jumanji in space," this family-friendly adventure follows two brothers who play a magical board game that transports their home to outer space and forces them into conflict with a variety of science fiction threats. It's charming stuff, never getting too violent for youngsters while offering enough visual panache for older viewers. In retrospect, it's also become an important stepping stone for the direction of the modern blockbuster: without this movie, it's hard to imagine Favreau getting the Iron Man job a few years later.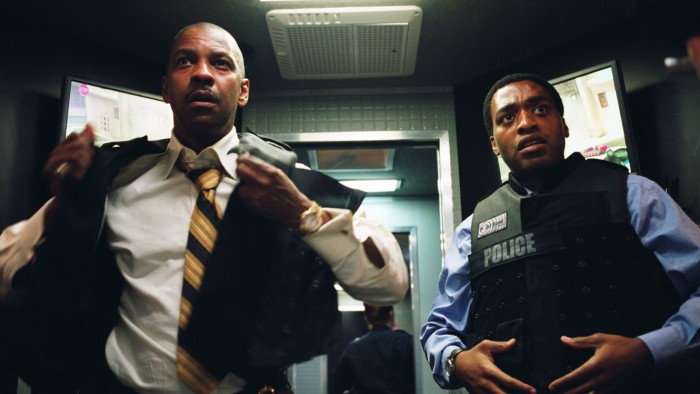 LEAVING AUGUST 1
Addams Family Values (1993)
The Best Man (1999)
Bowfinger (1999)
The Gabby Douglas Story (2014) Jennifer 8 (1992)
Johnny English (2003)
The Nutty Professor (1996)
The Replacements (2000)
Roseanne Collection: Collection 2 (1996)
Rugrats Go Wild (2003)
The Sandlot (1993)
Suspect Zero (2004)
Teen Witch (1989)
Teenage Mutant Ninja Turtles III (1993)
Vampire in Brooklyn (1995)
Where the Red Fern Grows (1974)
The Wild Thornberrys Movie (2002)
LEAVING AUGUST 11
Mr. Peabody & Sherman (2014)
LEAVING AUGUST 14
Clifford the Big Red Dog: Seasons 1­2
Clifford's Puppy Days: Seasons 1­2
LEAVING AUGUST 15
Charlie's Angels (2000)
Wish Upon a Star (1996)
LEAVING AUGUST 16
Inside Man (2006)
LEAVING AUGUST 20
Harry the Bunny (2009)
LEAVING AUGUST 23
Blitz (2011)
LEAVING AUGUST 27
The Pursuit of Happyness (2006)
LEAVING AUGUST 30
A Nightmare on Elm Street 2: Freddy's Revenge (1985)
LEAVING AUGUST 31
Death Note (2006)
Naruto Shippûden the Movie: Bonds (2008)
Naruto Shippuden: The Movie (2007)
Zathura (2005)