'Eight Days A Week' Trailer: Ron Howard's Beatles Documentary Tells The Story You Don't Know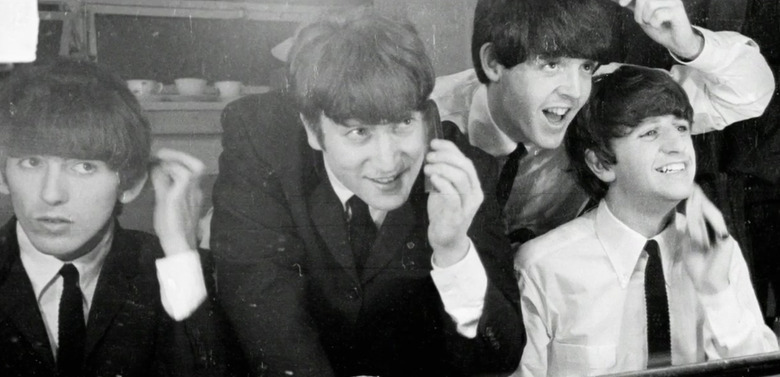 In the decades since they became a sensational imported rock band from the United Kingdom, there have been countless documentaries, TV specials, books and more recounting the rise to fame of The Beatles. But believe it or not, there's still plenty of footage, stories and photos that you haven't seen which will be unveiled in a new documentary coming this fall.
The Beatles: Eight Days A Week – The Touring Years is a new feature film from director Ron Howard that takes a look at the band's time spent on tour from 1962 until 1966, as well as their origins, inner-workings and controversies. For even the most hardcore fans of the Fab Four, this looks like it will have something new to learn.
Watch the new Eight Days a Week trailer after the jump.
For those just learning about this documentary, it will begin with the Beatles concerts at Liverpool's Cavern Club and run all the way through their concert at San Francisco Candlestick Park back in 1966. Four years doesn't seem like a lot of time to spend Eight with one of the most iconic band's in rock history, but since the band's fame happened quickly and their time together didn't last for very long, it's an extremely important period of time for The Beatles.
Eight Days a Week will hit Hulu in the United States in September, but the above trailer is for the theatrical release across the pond. It's not clear if the documentary will get a theatrical release here in the US as well in order to qualify for the Academy Awards, but if it does, it will likely only be in very select theaters.
The Beatles: Eight Days A Week – The Touring Years is based on the first part of The Beatles' career (1962-1966) – the period in which they toured and captured the world's acclaim. Ron Howard's film will explore how John Lennon, Paul McCartney, George Harrison and Ringo Starr came together to become this extraordinary phenomenon, "The Beatles." It will explore their inner workings – how they made decisions, created their music and built their collective career together – all the while, exploring The Beatles' extraordinary and unique musical gifts and their remarkable, complementary personalities. The film will focus on the time period from the early Beatles' journey in the days of The Cavern Club in Liverpool to their last concert at Candlestick Park in San Francisco in 1966.
The Beatles: Eight Days a Week – The Touring Years hits Hulu on September 17 in the United States and will follow in the United Kingdom, France and Germany on September 15, Australia and New Zealand on September 16 and Japan on September 22.