'Beetlejuice 2' Probably Not Happening, Says Michael Keaton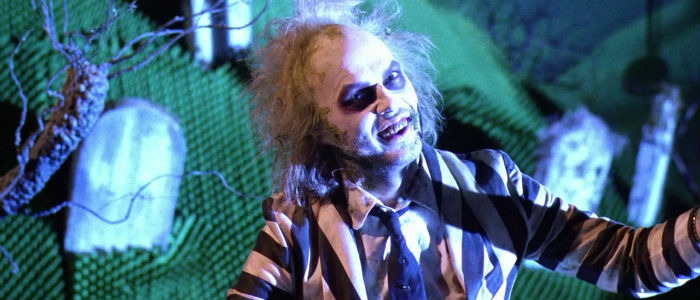 For the past several years now, Warner Bros. and everyone involved have gone back and forth on Beetlejuice 2. The studio got the ball rolling in 2011 when they hired Seth Grahame-Smith and David Katzenberg to write, and since then, Tim Burton, Winona Ryder, and Michael Keaton have all weighed in every so often with varying degrees of optimism about the movie actually happening. And as of now, Keaton is sounding pretty damn pessimistic. "It's possible that ship has sailed," the actor admitted in a recent interview. 
Variety asked Keaton whether he knows anything about Beetlejuice 2, and he gave a straightforward response: "No. Zero. You always hear things, that this is happening, and people seem to know more about it than I do." He added that as much as he loves Beetlejuice, "it's possible that ship has sailed."
For some fans, that'll undoubtedly come as a disappointment. For others, it'll come as a relief. We've seen one disappointing sequel after another recently, and if this summer's dismal box office proved anything it's that even beloved franchises aren't the sure bets Hollywood once believed them to be. So why risk messing with Beetlejuice's legacy by bringing it back from the dead? Keaton echoed some of those same concerns in his interview:
The only way to do it is to do it right. So much of it was improvised and so much was beautifully handmade by the artist that is Tim Burton. If you can't get close to that, you leave it alone.
There are certain movies that are like Indian burial grounds. You never ride over them. Bad s— happens if you cross that. You don't touch certain things. They are sacred.
In any case, it doesn't sound like Beetlejuice 2 has made much forward movement lately. It's clear that there have been conversations, but nothing concrete has come of them so far. Last month, Ryder told press that while "it would be great" to do a sequel, "I don't really know what's going on with that." And the month before that, Burton cautioned that "there's nothing concrete yet," though he didn't rule out the idea of making a sequel eventually.