This 'Rocket Raccoon & Groot' Animation Test Is Beautiful, Cute, And A Little Explosive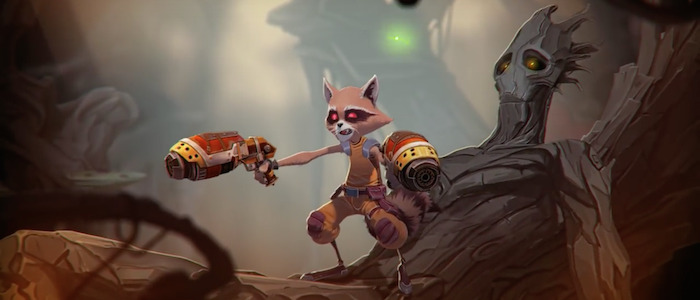 Guardians of the Galaxy Vol. 2 was one of the big winners out of Comic-Con 2016, with James Gunn's upcoming sequel headlining Marvel Studios' panel and going all-out with new footage and big revelations. At this point, it's getting hard to believe that this group of characters were considered obscure just a few years ago. There are going to be kids growing up who hold the likes of Star-Lord and Drax in the same esteem as Spider-Man and Wolverine. That's nuts.
You could feel the reverberations of Guardians of the Galaxy's success beyond Hall H, like at the Marvel Animation panel. Although the panel teased the new seasons of the company's various shows and announced a new Hulk/Doctor Strange team-up movie, they also revealed a new series of animated shorts built around Rocket Raccoon and Groot. And you can watch the animation test that screened at the panel right now.
Directed by Arnaud Delord in conjunction with Passion Pictures, this brief clip feature everything people love about these two. It's super-cute until Rocket pulls out his weapons and destroys everything in sight...and then it's somehow cuter? Like in other incarnations of these characters, Rocket's temperamental nature is balanced by Groot, whose peaceful, monosyllabic existence is a great springboard for whatever his little buddy is up to.
Rocket & Groot isn't going to be a full-fledged animated series, but rather a series of animated shorts exploring the duo's various adventures. It's an interesting choice, especially since these two seem built for brisk, Looney Tunes-style one-off adventures. Marvel's Cort Lane provided these details:
We are doing 12 animated short adventures with Rocket and Groot. This is a really unique project. We're working with Passion Pictures and Arnaud Delord, who are the team behind the Gorillaz music videos... They're going to be on Disney XD early next year, so look for that, and eventually we'll be launching some other projects like this.
Lane also confirmed that acclaimed comic book artist Skottie Young, who recently wrote and drew a Rocket Raccoon solo series, consulted on the shorts. You can clearly see his distinctive style in the animation test.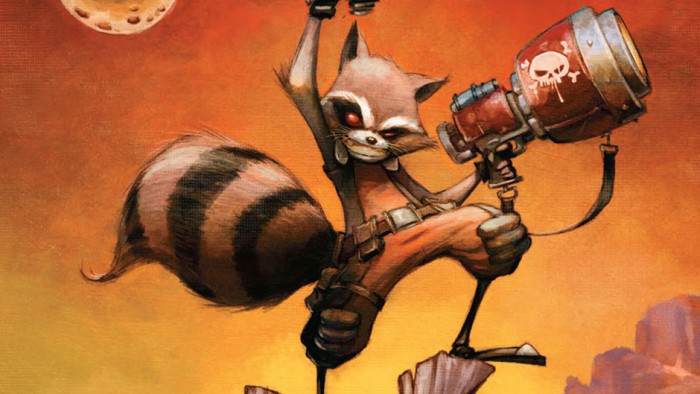 The panel did not reveal a release date for Rocket & Groot, but they did say that shorts would begin airing on Disney XD early next year. If the animation test is this colorful and fun, I can't wait to see what the fully realized version looks like.