Paul Feig To Produce The Intriguingly Titled 'Supermodel Snowpocalpyse'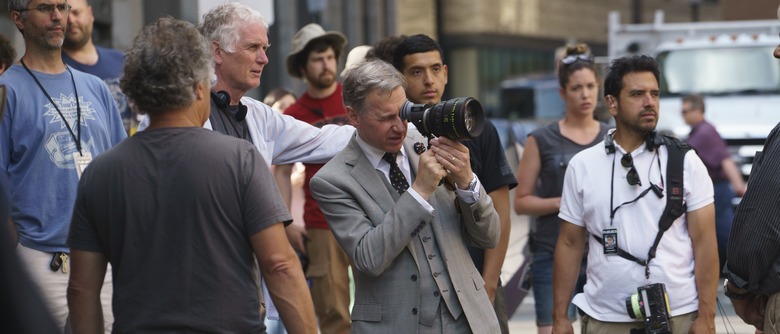 Paul Feig ain't afraid of no ghosts, but an epic blizzard may be another story. The filmmaker has signed on to make the intriguingly titled Supermodel Snowpocalypse, about fashionistas caught in a snowstorm in Chile. It's based on an article by Mickey Rapkin, who is best known for writing the book that inspired Pitch Perfect. THR reports Paramount has scooped up the rights to Rapkin's 2016 Elle magazine article, titled This Drug-Fueled, Multimillion-Dollar Supermodel Snowpocalypse Has Been Fashion's Best-Kept Secret Since '77. Feig plans to produce Supermodel Snowpocalypse through his Feigco banner with partner Jessie Henderson, but is not expected to direct. No director, screenwriter, or stars have been announced at this time.
In July 1977, a crew landed in Chile for a lavish Neiman Marcus photo shoot advertising furs. The group consisted of two sisters — an 18-year-old visiting from the Midwest, and her 29-year-old model sister – the older sister's photographer boyfriend, several more models including Jerry Hall and Maria Hanson, and a number of ad execs. They settled in at a ski resort called the Hotel Portillo. Shortly after their arrival, snow began to fall. And then kept on falling. For several more days.
Stuck inside the hotel, the models and other residents tried to make the best of it and "have a good time." This being 1977, that meant snorting coke, staging an impromptu fashion show, hooking up, and basically turning the place into their own version of Studio 54. But anxiety begin to settle in as the storm worsened, the snow piled up, and the resort lost phone service. After a week, the crew began working on an escape plan.
Feig, of course, is coming off of Ghostbusters. Last year's The Peanuts Movie was the first film he produced but did not direct, but he has a few more coming up including an untitled comedy to be directed by Jonathan Levine and star Amy Schumer, and an animated adventure called The Story of Ferdinand.