Sequel Bits: 'Jurassic World 2,' 'Fast 8,' 'Alien: Covenant,' 'Mallrats 2,' 'Godzilla Resurgence'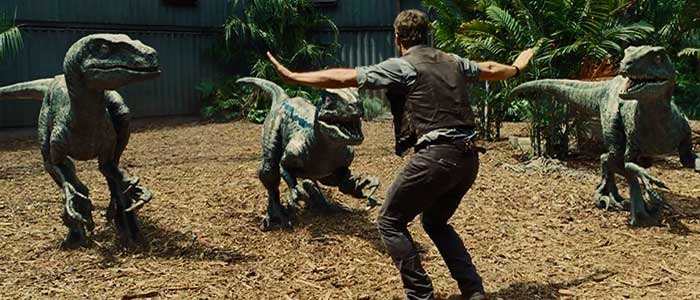 In this edition of Sequel Bits:
Jurassic World is set to begin filming in Hawaii in February.
Fast 8 has reached the halfway point of production.
Don't expect Jason Bourne and Aaron Cross to meet up.
A Warm Bodies 2 is apparently in the works.
Godzilla Resurgence is getting a North American release.
Kevin Smith offers an update on Mallrats 2.
Dave Bautista gets kicked in the face on the new Kickboxer Vengeance poster.
Danny McBride celebrates the end of filming on Alien: Covenant.
We may not know the title of the sequel to Jurassic World quite yet, but we do know that J.A. Bayona's follow-up to Colin Trevorrow's box office juggernaut is officially set to begin filming in February 2017, with the production returning to Hawaii. This location shooting seemingly implies that at least some of the film will take place on the infamous Isla Nublar (or maybe Site B), but early chatter about the film has suggested that the franchise will take a big left turn with this new entry. In other words, don't be surprised if they start filming in some very different locations.
The official Fast and Furious YouTube channel has posted a new video featuring director F. Gary Gray and Vin Diesel celebrating the halfway mark of filming on Fast 8. And while Diesel and Gray are in high spirits, the real star of the show is of course, the insane stunts on display. As you'd expect and hope, Fast 8 looks like it will find new and exciting ways to destroy hundreds of vehicles in the name of goofy, did-they-really-just-do-that? action.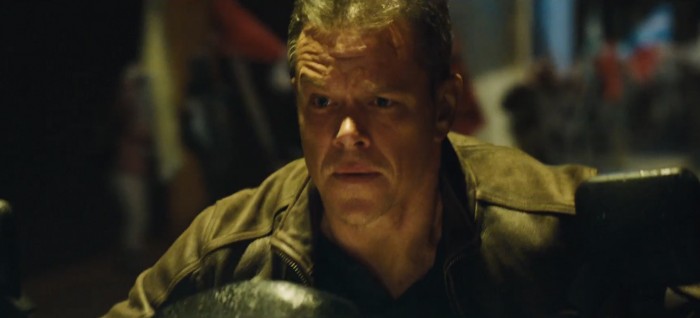 There's a reason Universal bent over backwards to get director Paul Greengrass and star Matt Damon back for Jason Bourne: Jeremy Renner's Aaron Cross, the lead of The Bourne Legacy, didn't exactly light the world on fire. So don't expect Bourne and Cross to meet up on screen any time soon. Bourne franchise composer John Powell even chimed in on this, telling ScreenRant:
It doesn't help either character. It would be contrived. They're both characters that it's about their loneliness in their situation. If you start teaming people up, you end up with the idea that 'if we had more power we would succeed,' which is not the answer to anything. I find much more interesting the idea of a hero being a singular idea so that the audience can identify with them and the hero's problems can be an allegory for my problems. It would be strange.
And like that, Legacy officially stopped being the redheaded stepchild of the series and started being the redheaded stepchild locked in the basement.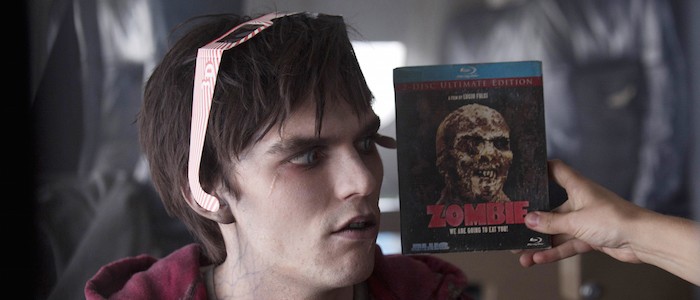 Warm Bodies was a modest critical and financial hit back in 2013, somehow taking the concept of "woman and zombie fall in love" and making it, you know, not totally disgusting. Star Theresa Palmer claims that a sequel is in the works, but can't provide any kind of hard information:
I've been hearing rumors that there will be a sequel. I've been hearing this rumor for about 18 months to a year and it hasn't happened yet, so I'm cautiously optimistic—but we shall see. I think they're working on the script but who knows? I would love it.
File this under non-news for now, but we'll pick it up if something more official gets announced.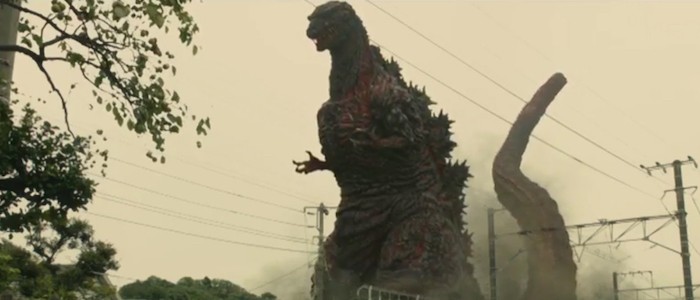 Good news, Godzilla fans! Godzilla: Resurgence is officially getting a North American, Central American, and South American release courtesy of Funimation Films. Unlike Gareth Edwards' Godzilla movie from a few years ago, this new film come straight from Japan and is the 29th film in the series produced by Toho. They didn't reveal a specific release date for these territories, but late 2016 is looking likely.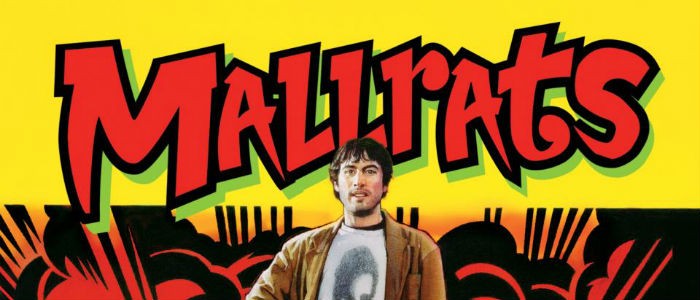 Kevin Smith has been teasing (threatening?) the world with a Mallrats sequel series, catching up with the characters from the 1995 original in a serialized format. Speaking with Deadline, he says that just about every character from the first movie is back in some capacity...or at least that's the plan:
Mallrats as a series is kind of like one gigantic blob of soap opera with a lot of dick jokes in it. When we were doing the feature version of it, I had 90 minutes to tell one story. But wow, essentially, I have 10 half-hour episodes, so that's five hours to kind of pull and tell the same story and really like dive into the characters. Like, all the characters came back in the Mallrats 2 script, but sometimes it's just like, hey, it's that person, you're moving on.
He also says that they haven't landed a network yet but the amount of language in the scripts means they're seeking out a cable or streaming network:
We decided post-Comic Con, that's when we go out into the world and pitch, and it's got cursing in it and stuff, so it's not like we're pitching networks or anything, you know? We're pitching all the usual streaming suspects I would imagine and cable networks, so probably Netflix, Hulu, Amazon, Showtime, HBO — it's a pretty limited pool for us because of the language factor, but it's a weirdly family show. It's just, you know, with a lot of cussing in it and stuff, but it's funny, dude, I love it.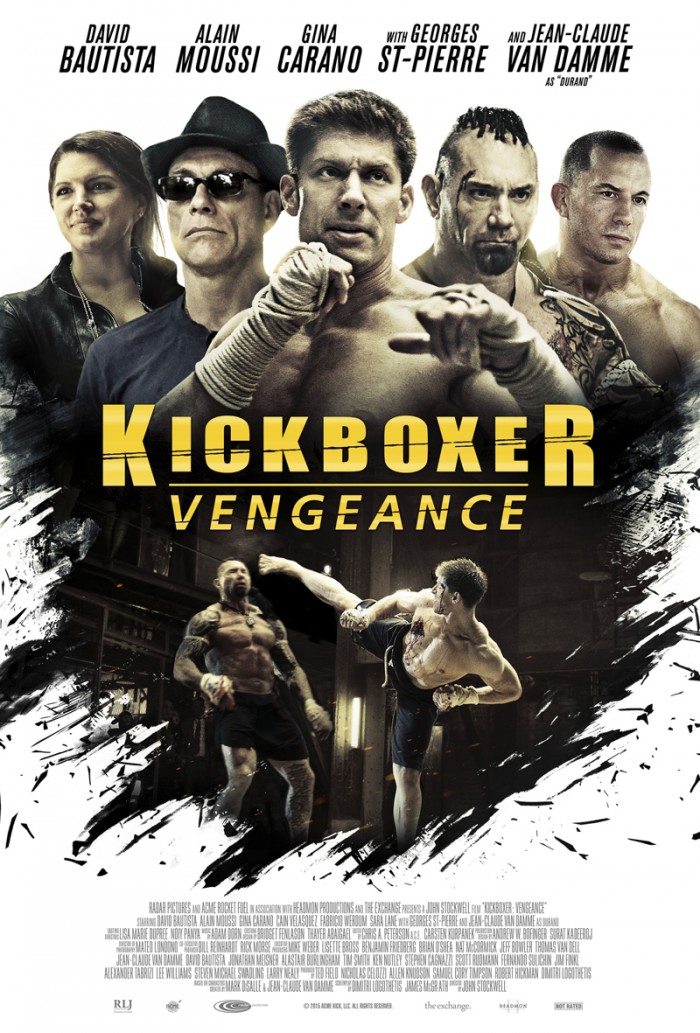 RLJ has released the new poster for Kickboxer Vengeance, the reboot of the Jean-Claude Van Damme martial arts movie from 1989. Van Damme plays a supporting role in the new film, but it is Guardians of the Galaxy star Dave Bautista who gets top billing...and he is also seen getting kicked in the face in the poster itself. Anyway, the film follows...
...Eric and Kurt Sloan, descendants of a well-known Venice, California-based family of martial artists. Kurt has always been in older brother Eric's shadow as he lacks the instincts needed to become a champion. But when Kurt witnesses the merciless murder of his brother at the hands of Muay Thai champion Tong Po, he vows revenge. He trains with his brother's mentor, Xian Chow, for a Muay Thai fight to the death with Tong Po. Chow first thinks Kurt impossible to train, but through a series of spiritual exercises and tests, Chow discovers that Kurt has a deeper strength that will carry him through his final showdown with Tong Po.
That's a wrap on #aliencovenant. Ridley is going to scare the shit out of you.
A photo posted by Danny McBride (@lone_wolf_mcbride) on
Alien: Covenant has officially wrapped and one member of the film's impressive ensemble took to social media to praise Ridley Scott's upcoming Prometheus sequel. Danny McBride shared a photo from the set, alongside a promise that I certainly hope comes to pass.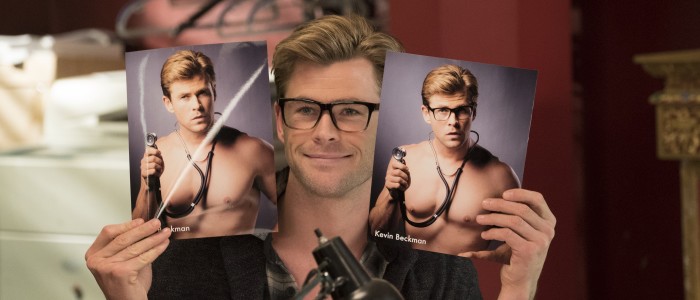 If you sat all the way through the end credits of Paul Feig's Ghostbusters reboot, you were treated to some interesting footage. Spoilers ahead! Still here? Okay. As you know, the third act of the film finds Chris Hemsworth's dim-bulb secretary Kevin possessed by the malevolent Rowan, who uses his supernatural abilities to freeze police and soldiers in place. As this bonus footage makes clear, he originally forced them to dance in an elaborate sequence that was cut from the final film...and took days to shoot and reportedly cost the studio a lot of money. Seven figures, to be precise (Sony denies this). In any case, cutting this scene was probably a good idea. Ghostbusters' climax is already long in the tooth before Chris Hemsworth leads a bunch of people in a forced dance party.