'Legion' Trailer: Get Your First Look At FX's New Marvel Series From 'Fargo' Creator Noah Hawley [Comic-Con 2016]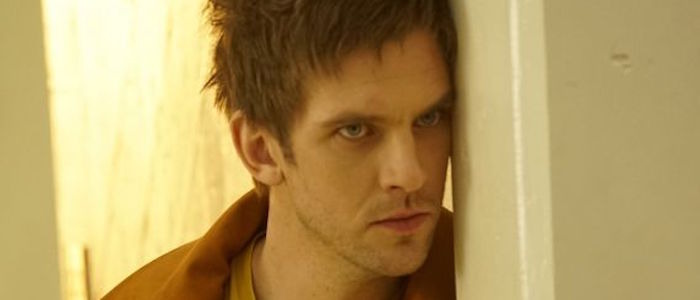 A couple months back, FX debuted the very first photo from Legion, their upcoming series based on Marvel's X-Men comics. At Comic-Con today, the network revealed a whole lot more.
Created by Noah Hawley (Fargo), The Legion stars Dan Stevens (The Guest, Downton Abbey) as David Haller, a troubled young man who's been diagnosed as schizophrenic. After half a lifetime of going in and out of hospitals, he starts to realize that the voices in his head might be real. Watch the Legion trailer below. 
Although Legion is inspired by X-Men comics, FX CEO John Landgraf has clarified that it does not take place in the same continuity as the X-Men movies.
It's not in the continuity of those films in the sense that the current X-Men films take place in a  universe where everybody on planet earth is aware of the existence of mutants. Legion takes place in a parallel universe if you will where the government is aware mutants exist but the public is not. I wouldn't see characters moving back and forth because they really are parallel universes.
Legion will premiere in early 2017 on FX. Rachel Keller (Fargo), Jean Smart (Fargo), Aubrey Plaza (Parks and Recreation), Jeremie Harris (A Walk Among the Tombstones), Amber Midthunder (Hell or High Water), Katie Aselton (The League), and Bill Irwin (Interstellar) also star. Lauren Shuler Donner, Bryan Singer, Simon Kinberg, Jeph Loeb, Jim Chory, and John Cameron executive produce.
Legion follows David Haller, a troubled young man who may be more than human. Diagnosed as schizophrenic, David has been in and out of psychiatric hospitals for years. But after a strange encounter with a fellow patient, he's confronted with the possibility that the voices he hears and visions might be real. Legion debuts in early 2017 and is produced by FX Productions and Marvel Television.