'Guardians 2': Kurt Russell Is Ego, Sylvester Stallone And Taserface To Appear [Comic-Con 2016]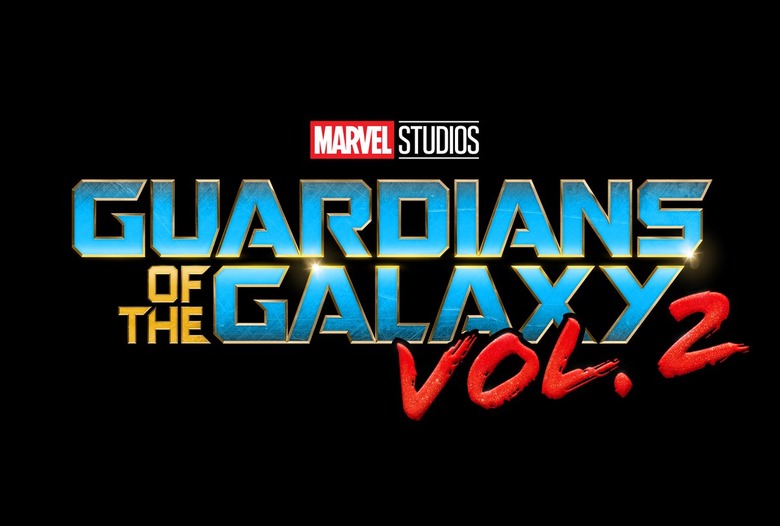 We're almost a year away from the next installment in the Guardians of the Galaxy series, but the build up for Guardians of the Galaxy Vol 2 began today in San Diego. Filmmaker James Gunn appeared at the infamous Marvel Studios presentation on Saturday afternoon in Comic Con's Hall H to preview his next movie.
Among other things, we got confirmation once and for all that Kurt Russell is playing Ego — who's Star-Lord's father! — that Sylvester Stallone is indeed in the film, and that Chris Sullivan is playing Taserface in the movie.
Russell walked onto the Hall H stage to thunderous cheers, but it wasn't until Marvel unveiled the first Guardians of the Galaxy Vol. 2 trailer at the end of the presentation that we learned whom he was playing. As rumored, Ego the Living Planet is in the movie, but almost no one had guessed before today that Russell could be playing him. In the comics, Ego is typically portrayed as looking like, well, a planet, but in the movie Ego explains he designed a human form for himself. (Drax, naturally, asks if that includes a penis. It does.) Oh, and that he's Star-Lord's father.
Also seen in the trailer was Sylvester Stallone. It was unclear which character he was playing, although his costume looked like a more clean-cut version of a Ravager outfit. We previously heard he could be playing a Ravager, although there's also been speculation that he's a member of Nova Corps.
And finally, despite Gunn's public statements to the contrary, Taserface is indeed appearing in this film, and will be played by Chris Sullivan. In fact, Taserface appeared in the flesh at the Guardians of the Galaxy Vol. 2 presentation, mouthing off to Gunn with his gang of Ravagers.
Guardians of the Galaxy Vol. 2 reunites the original Guardians, including Chris Pratt as Peter Quill/Star-Lord, Zoe Saldana as Gamora, Dave Bautista as Drax, Vin Diesel as the voice of Groot, Bradley Cooper as the voice of Rocket, Michael Rooker as Yondu, Karen Gillan as Nebula, and Sean Gunn as Kraglin. New to the franchise are Pom Klementieff (Oldboy), Elizabeth Debicki (The Great Gatsby), and as mentioned above, Chris Sullivan (The Knick) and Kurt Russell (do we really need to list films for Kurt fucking Russell?).
The score will feature the music from Awesome Mixtape Vol. 2, and the story is expected to continue the team's adventures as they unravel the mystery of Peter Quill's true parentage. Guardians of the Galaxy Vol. 2 will hit theaters on May 5, 2017.