'Doctor Strange' Trailer: Stephen Strange Is Ready To Open His Mind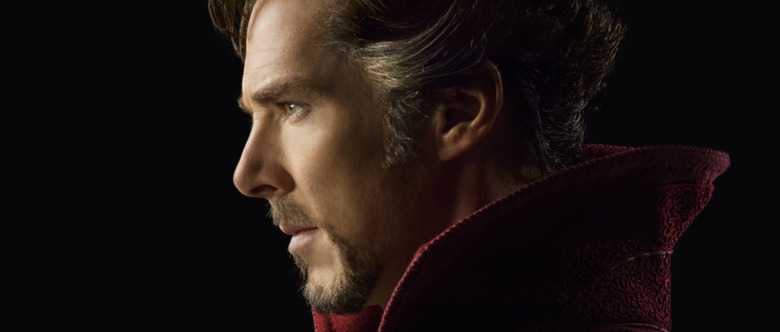 In a few months, Stephen Strange (Benedict Cumberbatch) will have his world turned upside down, both metaphorically and literally. Today at Comic-Con, Marvel presented the second trailer for director Scott Derrickson's (Sinister) origin story. The trailer has now made its way online, which continues to tease a potential head trip of a comic book picture.
Below, watch the new Doctor Strange trailer.
The film, which Derrickson co-wrote with frequent collaborator C. Robert Cargill, also stars Rachel McAdams as Christine Palmer, Chiwetel Ejiofor (12 Years a Slave) as Mordo, Tilda Swinton (Only Lovers Left Alive) as the Ancient One, Michael Stuhlbarg (A Serious Man) as Nicodemus West, Benedict Wong (The Martian) as Wong, and Mads Mikkelsen (Hannibal) as the antagonist, Kaecililius.
"It's a story about him discovering he doesn't have anything," Benedict Cumberbatch said about the film during the Hall H presentation. "He's just at the beginning of understanding our reality." To see what the start of that journey looks like, here's the Doctor Strange trailer:
Something the trailer doesn't completely communicate what the clip that played in Hall H today did was how funny Doctor Strange looks. The tone isn't dissimilar to past Marvel movies. Stephen Strange's initial reaction to the Ancient One elicited some huge laughs in the crowd; he thinks she spiked his tea or something. There was a surprising amount of jokes in the footage.
It's also worth noting that Benedict Cumberbatch's voice as the character, which divided some fans with the first trailer, was natural in the footage we saw. Nothing about his mannerisms felt off, and something about it helped enhance the jokes.
As for the sale of the film and how trippy it's going to get, the trailer is a good indication in that regard. The shot of Dr. Strange and Kaecilius fighting in the streets, as their environment around them crumbles and shifts, is striking, and it's the kind of image we haven't really seen before from a superhero movie.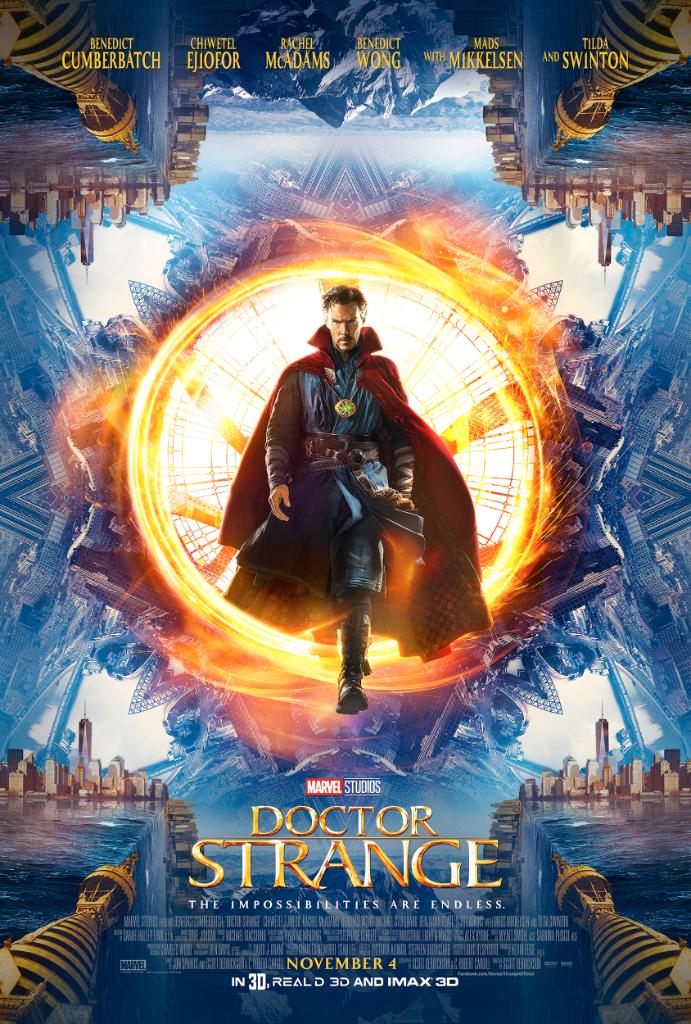 Here's the official synopsis:
"Doctor Strange" follows the story of neurosurgeon Doctor Stephen Strange who, after a horrific car accident, discovers the hidden world of magic and alternate dimensions.
"Doctor Strange" is the latest film in Phase 3 of the Marvel Cinematic Universe. Phase 3's goal—over the course of four years and nine films—is to introduce audiences to new heroes and continue the adventures of fan favorites
Doctor Strange opens in theaters November 4th.