The Final 'Suicide Squad' Trailer: It's Bad Versus Evil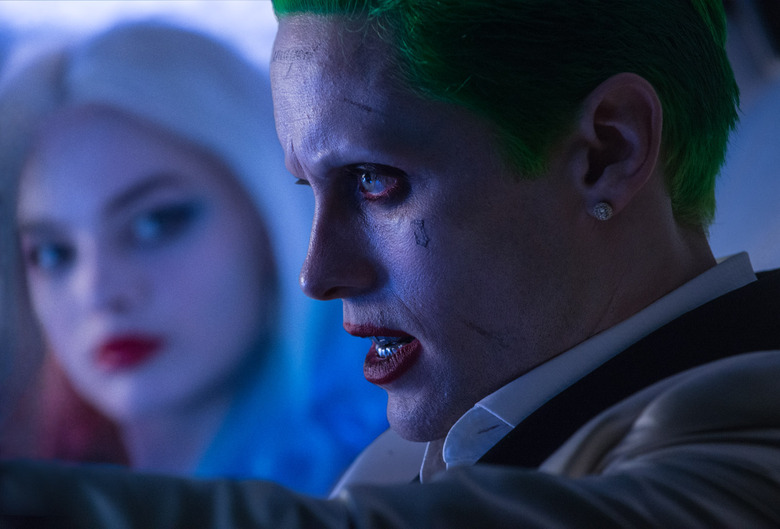 At last year's Comic-Con, we got our first look at David Ayer's Suicide Squad. The response to the trailer was enthusiastic, and since then, we've seen no shortage of footage, most recently the new extended TV spots highlighting the villains in the ensemble film. If you want another look at the comic book movie, though, then Warner Bros. has unveiled another look at Ayer's picture just for you.
Below, watch the final Suicide Squad trailer.
"This isn't a movie about good versus evil," Will Smith said in Hall H. "This is a movie about bad versus evil." That's what Ayer told Smith, and so far, we haven't seen much of the evil threat the team of bad guys goes up against. The latest and final trailer, which is three minutes in length and shows a good amount of new footage, features a slightly better look at the film's big bad.
Suicide Squad Comic Con Trailer
Here's the Suicide Squad comic con trailer:
At the end of today's panel, David Ayer said audiences will see a "filmmaker-driven piece of work on August 5th." His fingerprints have been all over the footage, and what we've seen couldn't be more different than the Wonder Woman and Justice League trailers. The tone, style, and attitude is different, which will hopefully make the film standout. The director added he wanted to make a movie that truly looks and feels like a comic book.
The Squad includes Smith as Deadshot, Margot Robbie as Harley Quinn, Jared Leto as The Joker, Jai Courtney as Boomerang, Jay Hernandez as El Diablo, Adewale Akinnuoye-Agbaje as Killer Croc, Cara Delevingne as Enchantress, Adam Beach as Slipknot, Karen Fukuhara as Katana, and Stranger Things' David Harbour in an unknown role. 
Here's the official synopsis for Suicide Squad:
It feels good to be bad... Assemble a team of the world's most dangerous, incarcerated Super-Villains, provide them with the most powerful arsenal at the government's disposal, and send them off on a mission to defeat an enigmatic, insuperable entity. U.S. intelligence officer Amanda Waller has determined only a secretly convened group of disparate, despicable individuals with next to nothing to lose will do. However, once they realize they weren't picked to succeed but chosen for their patent culpability when they inevitably fail, will the Suicide Squad resolve to die trying, or decide it's every man for himself?
Suicide Squad opens in 2D, 3D, and IMAX 3D on August 5th.