Justice League Sizzle Reel And Concept Art Revealed [Comic Con 2016]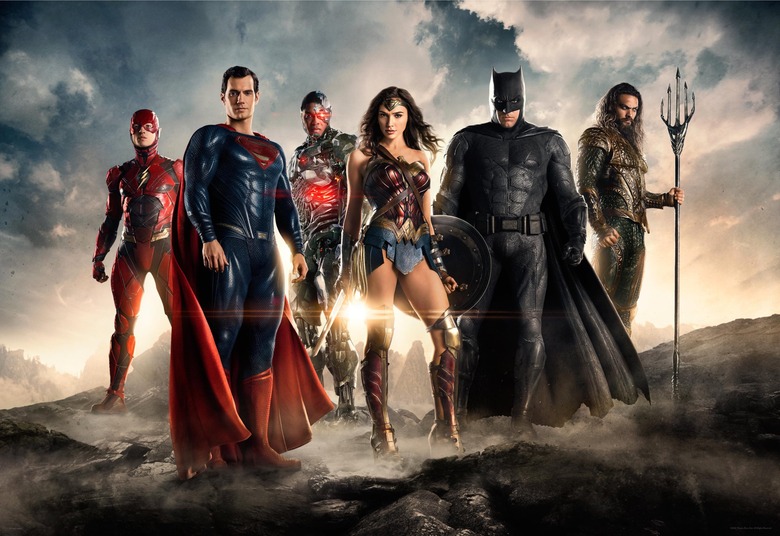 When Warner Bros announced their Hall H line-up for San Diego Comic Con International 2016, Justice League was mysteriously absent. So its not shocking that Zack Snyder brought his still-in-production film to San Diego — its more like an expected surprise. They revealed a new piece of Justice League concept art, giving you a better look at the Aquaman and Flash costumes. We also got a sizzle reel, which you can watch below.
Zack Snyder showed up in Hall H along with his main cast Ben Affleck (who plays Batman), Gal Gadot (Wonder Woman), Jason Momoa (Aquaman), Ezra Miller (The Flash) and Ray Fisher (Cyborg). But they didn't come to San Diego empty handed, they brought along a short sizzle reel. Here is the entire clip:
The reel begins in what looks like a bar in a small fishing village. Bruce Wayne shows up looking for a stranger who comes to this village from the ocean. "Icky Thump" by the White Stripes plays in the background of this clip. Its revealed that Aquaman is in the bar. Wayne says he's looking for warriors. We see a shot of Aquaman on a rock in the ocean being engulfed by a gigantic wave. We then cut to Bruce Wayne showing up at Barry Allen's apartment, a scene that i previewed while on the set of Justice League (you can read a more complete recount of this scene here).
We cut to Aquaman coming face to face with Bruce Wayne. The man from the sea throws Wayne up against a wall. We cut to Bruce recounting the experience to Wonder Woman, saying that Aquaman wasn't interested. Its a funny comic beat. We cut back to the moment where Bruce Wayne throws a batarang at Barry Allen and he slows down time, realizing that Bruce Wayne is Batman as the batarang passes next to him. Wayne says he's putting together a team and Allen without hesitation says he's in. He jokes that he needs friends and asks Bruce if he can keep the batarang. The moment played huge for the Hall H crowd as it did for me while I was on set.
The sizzle ends with a quick montage of the whole team in action. We then see Cyborg tell Batman that he didn't think he was real. Batman responds, "I'm real when its useful." Cut back to Bruce Wayne's face to face confrontation with Aquaman. Bruce says "I heard you can talk to fish."
The sizzle reel accomplishes exactly what it intended to: it shows that this film is a lighter funnier movie with a clash of interesting and different superhero personalities.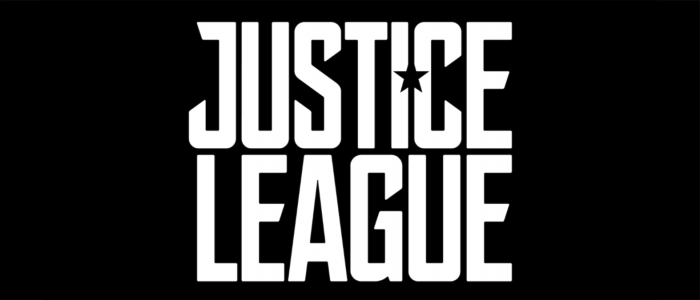 Directed by Zack Snyder, Justice League reunites Ben Affleck as Batman, Henry Cavill as Superman and Gal Gadot as Wonder Woman, alongside Jason Momoa as Aquaman, Ezra Miller as The Flash and Ray Fisher as Cyborg. Here is the official synopsis from Warner Bros:
Fueled by his restored faith in humanity and inspired by Superman's selfless act, Bruce Wayne enlists the help of his newfound ally, Diana Prince, to face an even greater enemy. Together, Batman and Wonder Woman work quickly to find and recruit a team of metahumans to stand against this newly awakened threat. But despite the formation of this unprecedented league of heroes—Batman, Wonder Woman, Aquaman, Cyborg and The Flash—it may already be too late to save the planet from an assault of catastrophic proportions.
Justice League will hit theaters on November 17th 2017.