The New 'Star Trek' TV Series Lines Up Its First Director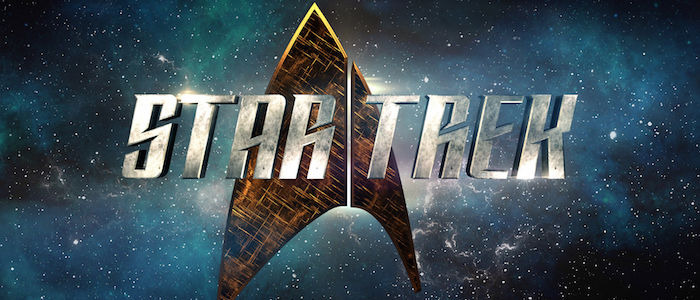 2016 is a good year for Star Trek fans, with a new movie in theaters right now and a gigantic art show tribute at Comic-Con and a new documentary about Leonard Nimoy arriving in just a few months. This whole 50th anniversary thing is pretty cool. However, the most intriguing new Trek development is the most mysterious and it won't arrive until 2017. I am, of course, taking about Bryan Fuller's new Star Trek television series, which presumably has a title and a premise, even if we don't know anything about them yet. What we do know is the first director attached to series, as CBS has hired David Semel to helm the first episode of the show.
We already knew that Vincenzo Natali, the director of Cube and Splice who previously collaborated with Fuller on six episodes of NBC's late and great Hannibal, was attached to the new Star Trek series as a producing director. But we also knew he wouldn't be directing the debut episode, which is where Semel enters the picture.
Deadline reported Semel's hiring and it makes sense: he has a deal with CBS and what certainly looks like a strong relationship, having helmed the pilot episodes for Madam Secretary, Code Black, Pure Genius, Person of Interest, and Intelligence. Outside of CBS, he has helmed the pilot episodes of Heroes, The Man in the High Castle, No Ordinary Family, American Dreams, Legends, and the upcoming series Goliath. His other credits include Buffy the Vampire Slayer, Angel, Roswell, Boston Public, House, and Hannibal (giving him that Bryan Fuller connection).
In other words, Semel may not be the headline-friendly, flashy choice that you often see working on many modern television shows but he is the kind of experienced television veteran who helps shows find their footing in their early days. Star Trek has made a habit of consistently employing talented journeyman over the decades and Semel sounds like a safe and level-headed addition to that legacy.
We can expect to learn a lot more about the new Star Trek series at tomorrow's big Comic-Con panel, which will unite actors and creatives from across the franchise's 50-year history. At the very least, we can probably look forward to a title reveal and a little information about whatever starship crew will be at the center of the action and what period on the Trek timeline they occupy.
The new series will debut on CBS in January 2017 before becoming a CBS All Access exclusive, which is the kind of dirty trick that will get me to try out CBS All Access.