'Luke Cage' Teaser Trailer: Netflix's Newest Marvel Superhero Takes The Stage [Comic-Con 2016]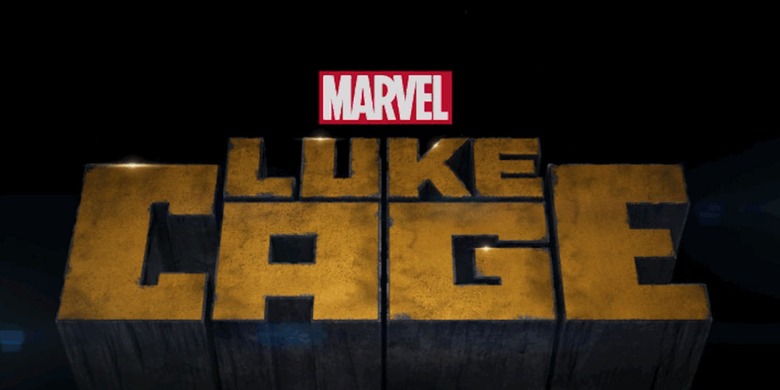 Mike Colter made his Marvel universe debut as the unbreakable Luke Cage last year in Jessica Jones, but this fall he'll get to grab the spotlight all for himself. Today at San Diego Comic-Con, Marvel TV and Netflix unveiled the very first Luke Cage teaser trailer. The series also stars Mahershala Ali as Cornell Stokes, Alfre Woodard as Mariah Dillard, Theo Rossi as Shades, Frank Whaley as Scarfe, and Simone Missick as Misty Knight. Watch the first Luke Cage teaser below. 
It didn't take long for Luke Cage to win us over in Jessica Jones, and Colter's strong work on the show reassured fans that the iconic superhero was in good hands. His solo series takes him outside Hell's Kitchen and into Harlem, but this Luke Cage teaser trailer looks like a Netflix Marvel show, all right. There's the same moody lighting and the same combination of explosive action and grown-up drama. It's not hard to see how this show sits alongside Jessica Jones and Daredevil in their own dark and gritty corner of the Marvel universe. At the same time, Luke Cage has a totally different energy from Jessica Jones or Matt Murdock, and the music and rhythm of the trailer make Luke Cage feel different from those other series. It's the best of both worlds.
We'll have much more from the Luke Cage Comic-Con panel for you soon. Watch this space.
All 13 episodes of Marvel's Luke Cage will hit September 30 on Netflix.
After a sabotaged experiment leaves him with super strength and unbreakable skin, Luke Cage (Mike Colter) becomes a fugitive who attempts to rebuild his life in modern day Harlem, New York City. But soon he is pulled out of the shadows and must fight a battle for the heart of his city – forcing him to confront a past he had tried to bury.