'Operation Avalanche' Trailer: A Fake Documentary About Faking The Totally Fake Moon Landing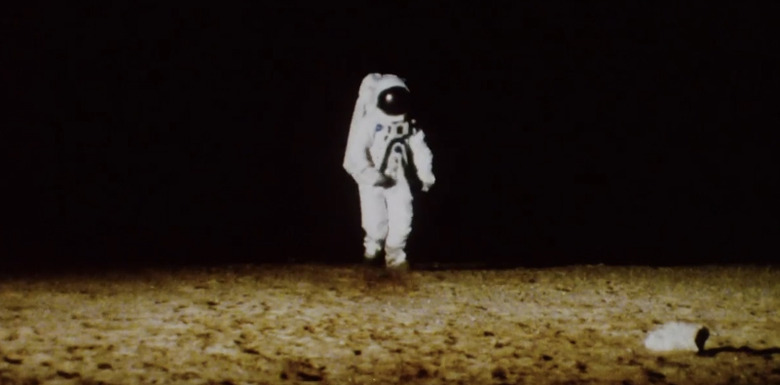 After debuting at the Sundance Film Festival earlier this year, the faux documentary Operation Avalanche will be coming to theaters this fall. And for conspiracy theorists who think the moon landing was faked by the government, this could just be more fuel to the fire.
Operation Avalanche is a period found footage film following a pair of young CIA agents (Matt Johnson and Owen Williams) who initially go undercover at NASA to expose a Russian mole. But while posing as a documentary crew, they actually learn that there's no way NASA is going to win the race to the moon. So they have an idea, and you already know what it is.
Watch the Operation Avalanche trailer after the jump.
This was a fun flick to watch at Sundance as it feels like a real indie. The found footage aspect may make you think this is done in a very cheap way (and you'd be right), but it's done impressively, with real footage from inside NASA and an awesome sequence that even incorporates one of the more popular theories about how the moon landing was faked, involving a certain iconic director. If you don't know what I'm talking about, I won't spoil it. But if you do, you'll love what happens in this movie.
This is a great mix of comedy, suspense and impressive, resourceful independent filmmaking, all written and directed by one of the main stars of the film. It's a shame that this is a lower key indie release, because if this kind of movie had a more famous cast, it might get more attention. But the lack of big names also make the proceedings feel that much more genuine and believable.
Here's the official synopsis of the movie from Sundance:
1967, the height of the cold war: the global race to put a man on the moon is afoot. Suspicions are brewing within the CIA that a Russian spy has infiltrated the inner-circle of NASA in an attempt to sabotage the Apollo Program. Two young agents from the CIA's A/V department present a plan to expose the mole, and their supervisors reluctantly agree. They go undercover as filmmakers tasked with documenting the nation's journey from the earth to the moon. To the chagrin of the powers that be, these crack agents uncover a conspiracy far more shocking than Soviet spies... The government is hiding a dark secret about Apollo, and the White House will stop at nothing to silence those who discover it.
Operation Avalanche opens in limited release on September 16.