ABC's 'Time After Time' Feels Like A Repeat [Comic-Con 2016]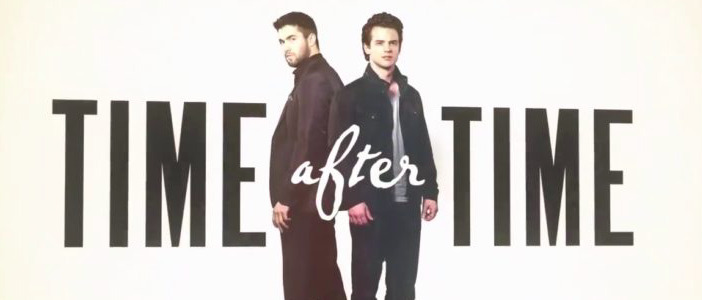 Time After Time is an excellent time travel movie. Nicholas Meyer's 1979 film follows author H.G. Wells (Malcolm McDowell) as he travels to the future to hunt down his former pal, Jack the Ripper (David Warner). It's an exciting, funny, and often visually stunning picture – the astonishing opening long take lures you right into the movie – that holds up. Now, Kevin Williamson (The Vampire Diaries) has adapted the film into a television series that sticks too closely to the original source.
Below, read our Time After Time Comic-Con reaction.
It's not always fair to compare a remake to the original, especially if they have different goals, but it's almost impossible to not have the original Time After Time in mind while watching this pilot. Until the ending, the episode follows the original film's story beats, from the opening scene showing Jack the Ripper (Josh Bowman) murdering a prostitute to him quickly escaping Scotland Yard by using H.G. Wells' (Freddie Stroma) time machine. Wells – a man who, up until this point, has feared his creation – barely hesitates to go after the murderer. A total fish out of water, Wells finds himself in present day New York, both impressed and horrified by what's become of the world. With the help of Jane Walker (Genesis Rodriguez), he'll do everything he can, except fire a gun, to stop the Ripper from killing again.
The show begins with the efficiency of the movie, wasting zero time to set up how the machine works. Williamson gets the ball rolling right away, only to then go on to tell almost the exact same story as the original movie. There are almost no surprises. Despite bringing Time After Time to the 21st century, little has changed about this story, although Wells' thoughts on violence are certainly relevant in 2016. What's frustrating about the pilot is that it refuses to deviate from a story that most viewers wouldn't be disappointed in seeing altered. Not until the last minute does Williamson push this story in a new direction. I won't spoil the surprise, but it's the kind of deviation that shakes things up and sends Time After Time down a different path.