'Better Things' Trailer: Pamela Adlon And Louis C.K. Return To FX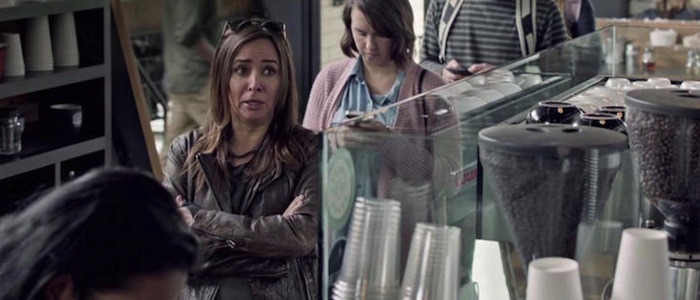 Pamela Adlon has been a familiar face (and for many viewers, a more familiar voice) on television for decades, so it's about time someone built an entire show around her. Better Things joins the FX network's line-up in a few months and it certainly looks promising, showcasing a strong pedigree onscreen and off. How could you say no to a single-camera sitcom created by Adlon and Louis C.K., who frequently brought out the absolute best in her during her guest stints on Louie? The first full trailer for the show is here and it looks like it could be something very special.Better Things actually looks like a strong companion piece for Louie...or maybe even a good replacement, since that show is currently on indefinite hiatus. Adlon plays Sam, a working actress and single mother who struggles to balance her career, raising her three daughters, and, you know, staying sane. That may sound like a basic sitcom set-up, but the trailer is raw and uncomfortable, directly tackling the joys and the agonies of single parenthood head-on. I laughed a few times during this preview, but I also felt deeply uncomfortable. More, please.
Although Adlon is clearly (and rightfully) the start of the show, she's backed up by Mikey Madison, Hannah Alligood, and Olivia Edward as her three daughters and Celia Imrie as her mother. And since this is FX, where fearlessness is generally rewarded, we can probably expect this show to go places that a more traditional sitcom would avoid like the plague. Here's the official synopsis:
Better Things centers on Sam Fox (Pamela Adlon), a single, working actor with no filter raising her three daughters, Max (Mikey Madison), Frankie (Hannah Alligood) and Duke (Olivia Edward) in Los Angeles. She's mom, dad, referee and the cops. Sam also watches out for her mother, Phil (Celia Imrie), an English expatriate, who lives across the street. Sam is flawed and fierce with her love for her daughters, and her own mother, as well. Sometimes, heaping the love on when she feels guilty. Sam's just trying to earn a living, navigate her daughters' lives, have fun with a friend or two and also — just maybe — squeeze in some private time once in a while. Adlon serves as Executive Producer alongside Louis C.K., Blair Breard, Dave Becky and 3 Arts Entertainment.
Better Things is set to premiere on Thursday, September 8, 2016 alongside Donald Glover's new comedy series, Atlanta. You can check out a whole bunch of brief promos for the show below, including one that is really just an extended (and beautifully odd) Game of Thrones reference.