Rumor: The CW's 'Supergirl' May Be Getting A Batwoman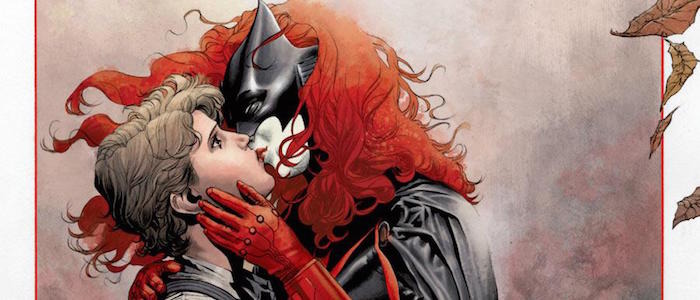 Supergirl has been keeping busy ever since it was cancelled by CBS and revived by The CW, where it will be allowed to freely crossover with the likes of Arrow, The Flash, and Legends of Tomorrow. In other words, it may very well be where it should have been in the first place. Since swapping networks, the series has added a Superman, cast a former Wonder Woman as the President of the United States, and added The Family star Floriana Lima as a regular.
It's that last bit that drives this newest rumor about the series and it has everything to do with who Lima is playing: police detective Maggie Sawyer, a cop who has, in recent years, been in a relationship with the superhero known as Batwoman.
Anyway, the rumor is that Batwoman may pop up on Supergirl, adding additional girl power to a series already overflowing with it.
This rumor originated at Bleeding Cool and it should be taken with a heap of salt, especially since anyone with a basic knowledge of modern DC comics could look at Lima's casting and immediately assume that a Batwoman appearance could be in the cards.
But here's what the comic book layperson needs to know, boiled down the essentials. Maggie Sawyer was initially introduced in the pages of Superman in 1987 by John Byrne as a police officer working for the Metropolis P.D. She was soon revealed to be a lesbian, making her one of the first gay characters in mainstream superhero comics. She eventually transferred to Gotham and struck up a relationship with Kate Kane, a social butterfly with the weird habit of dressing up in black body armor and defending Gotham by night as Batwoman.
Kate Kane has a far more complicated history (and that's before you get to the fact that she is one of several Batwomen to have emerged over the years), but the basic gist is that she was a trainee kicked out of the United States Military Academy for refusing to hide her homosexuality. She decides to put her skills to good use after she fights off a band of muggers before a t00-late Batman comes to her aid. Her relationship with the Dark Knight himself has been a little complex over the years, although they've since reached a mutual understanding and Kate has found her position within the extended Bat-family.
To many modern fans, Maggie and Kate essentially go hand-in-hand, which means that Maggie showing up on Supergirl surely suggests that Batwoman won't be far behind. Bleeding Cool claims that this announcement will be made at this year's Comic-Con, so keep your eyes and ears open. This could be a very cool development for the small screen DC universe.