'Happy Days' Creator And 'Pretty Woman' Director Garry Marshall Has Died At 81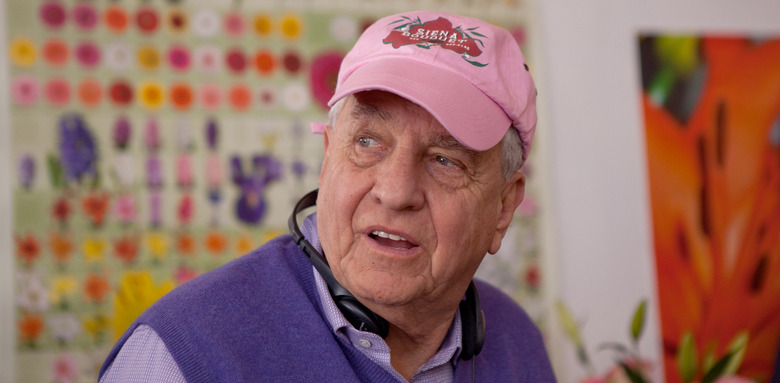 There aren't too many talents consistently working in Hollywood today who have been around for over 50 years, but Garry Marshall was one of them. As the creator of classic TV shows like Happy Days and director of influential romantic comedies such as Pretty Woman, Marshall is an important part of entertainment history. But today, his contributions to film and television have come to an end as Garry Marshall has died at age 81.
We remember Garry Marshall's long and decorated career below.
The report of Garry Marshall dead first emerged at Access Hollywood and TMZ followed up by confirming that he passed away at a Burbank hospital following complications from pneumonia, which emerged after the writer, director, producer and actor had a stroke.
Marshall is just one sibling in a family of show business stars along with his sisters Penny Marshall (star of Laverne & Shirley and director of Big) and Ronny Marshall Hallin (producer of Step by Step), and he's been working in entertainment since the golden age of television.
With a career that began with writing for variety shows such as The Tonight Show with Jack Paar and The Joey Bishop Hour, as well as The Dick Van Dyke Show, Marshall would go on to develop and create his own television shows such as an adaptation of Neil Simon's play The Odd Couple and the classic show Happy Days.
The latter program would turn Garry Marshall into a TV icon, not just because it became a beloved TV show by itself, but it also spawned three extremely well-known spin-off shows. Laverne & Shirley, Mork & Mindy and Joanie Loves Chachi all spawned from Happy Days, and even though the latter was a short-lived spin-off, they're all extremely well-known shows from the 70s and 80s.
In addition to developing, creating and producing TV shows, Marshall also took his talents to the big screen as the director of plenty of well-known movies such as The Flamingo Kid, Beaches, The Other Sister, Raising Helen, Georgia Rule, The Princess Diaries and the holiday romantic comedy trilogy of Valentine's Day, New Year's Eve and Mother's Day.
But Marshall's most beloved film is undoubtedly Pretty Woman, the classic romance starring Julia Robert and Richard Gere. The movie has been referenced countless times in pretty much every facet of pop culture, and it's easily one of the best romantic comedies every made. Marshall would go on to reunite with the stars nearly 10 years later with Runaway Bride.
In addition to all his work behind the camera, Marshall did plenty of guest appearances on camera in both film and television. Marshall was known to cameo in his own movies and TV shows. But he also popped up in shows like Sabrina the Teenage Witch, Louie, The Simpsons, The Looney Tunes Show, Brooklyn Nine-Nine, Hot in Cleveland and many more.
More recently, Garry Marshall had discussed the prospect of getting back to together with Anne Hathaway for The Princess Diaries 3 back in March. However, now that Marshall has passed away, it's probably best to just leave it alone.