'Batman V Superman' Honest Trailer: "What The Hell Is Even Happening Here?"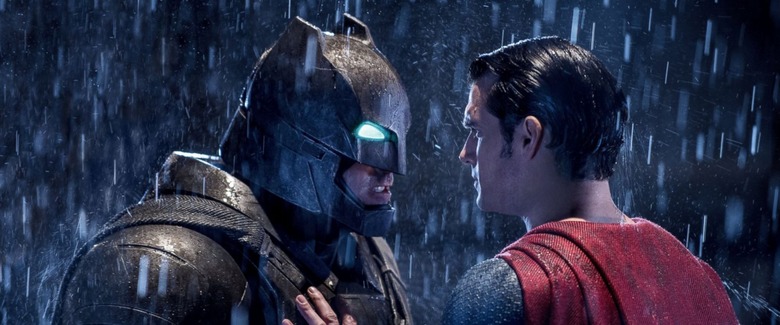 The long-promised R-rated "Ultimate Edition" of Batman v Superman: Dawn of Justice hits Blu-ray this week, so what better time to revisit this year's most polarizing superhero movie? The Emmy-nominated Honest Trailers series is back at it again with their take on "the blockbuster that united the world's two biggest superheroes and divided everyone else." Watch the Batman v Superman Honest Trailer below.
Honest Trailers can be downright scathing when a film really calls for it, but this video is actually more evenhanded than most of the conversation that has surrounded this movie. Then again, that's not a terribly high bar to clear considering that, as they point out, Batman v Superman had its "most rabid supporters sending out death threats while its harshest critics refused to admit that anything about it was cool."
Their main criticism (and I think it's a fair one, even as someone who quite liked Batman v Superman) is that this film tries to do way too much. It's trying to...
... deliver the fight fans have wanted to see on the big screen for decades, address the controversy around Man of Steel, make enough money to compete with Marvel, be a sequel to Man of Steel and a Batman solo movie, pander to jar of pee enthusiasts, form the Justice League, introduce Wonder Woman, the Flash, Aquaman, Cyborg, Lex Luthor, Parademons, Doomsday, Steppenwolf, the death of Superman.
The narrator concludes, exasperated: "Whose idea was it to cram all this into one movie?!"
Honest Trailers also does the best job I've seen yet of trying to map out exactly what Lex Luthor's plan is in all of this. Spoiler alert: it still makes no freaking sense. Not even in the Ultimate Edition, which is overall a much better version of the film (and which is where a lot of the footage in the Honest Trailer comes from).