'Star Trek' Will Not Recast Anton Yelchin's Role, Says Producer J.J. Abrams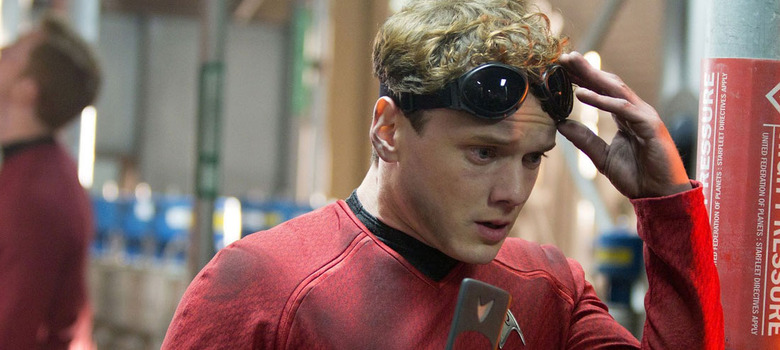 This weekend marks the debut of Star Trek Beyond, and by all accounts it's quite good. So good, in fact, that Paramount is already moving full speed ahead on a sequel. But there's a bittersweetness underlying all the warm buzz and giddy celebration — Star Trek Beyond is one of the last-ever completed roles of actor Anton Yelchin, who recently passed away at the age of 27. So how will the franchise deal with Yelchin's character Chekov going forward?
Producer J.J. Abrams said the filmmakers are still weighing their options, pointing out it's still "too early" to announce a decision. But the one thing they definitely won't do, he revealed, is recast the role of Ensign Pavel Chekov with a new actor. 
Postmedia Network broached the subject in an interview with Abrams, and got a frank response. "I would say there's no replacing him," he said. "There's no recasting. I can't possibly imagine that, and I think Anton deserves better." Abrams admitted they've considered the possibility of killing off the character. "I have thought about it, we're working on it, and it's too early to talk about it," he said.
Star Trek Beyond had already been hit by tragedy in pre-production, when Leonard Nimoy passed away. "We knew going into this movie it would be a bit of a heartbreak just because of Leonard," said Abrams. "We had no idea just how devastating events would become." Yelchin, who has been part of the franchise since 2009's Star Trek, died in a freak car accident last month. Reports from early screenings of Star Trek Beyond indicate that both are memorialized in the closing credits.
Two #StarTrekBeyond dedications appear in the closing credits:

"In Loving Memory of Leonard Nimoy"

"For Anton"

— jen yamato (@jenyamato) July 14, 2016
Yelchin had already completed shooting on a few other films when he died. In addition to Star Trek Beyond, we'll also see him in Rememory, We Don't Belong Here, Porto, and Thoroughbred in the coming months.