Cool Stuff: Star Trek Beyond Collectible Posters Available At Select Theaters [Exclusive]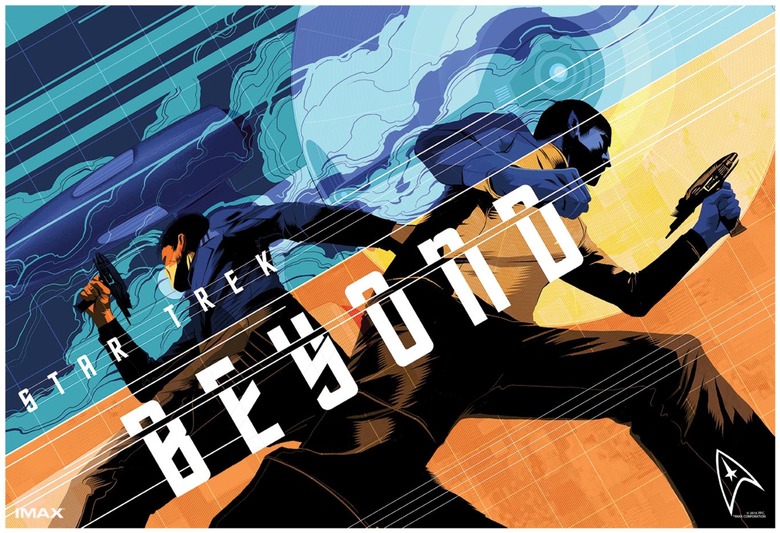 Paramount Pictures has again teamed up with Los Angeles-based art gallery Gallery 1988 to create a series of collectible posters for their latest film, Star Trek Beyond. The six Star Trek Beyond collector's posters, created by Jeffrey Everett and Matt Taylor, will be given away this weekend as opening weekend giveaways at Star Trek Beyond 3D screenings in participating locations. Hit the jump to check out a first look at these exclusive Star Trek Beyond collector's posters and find out which theaters you can see the movie at for a chance to take one of these home.
Gallery 1988 worked with artists Jeffrey Everett and Matt Taylor for this special Paramount Pictures poster release. Most of the poster art was created by Everett, who has done a bunch of prints for G1988 in past art exhibitions. The IMAX Cinemark poster was created by Matt Taylor, who we've profiled on the site many times before (you might remember his Back to the Future or Star Wars pieces). Here is a look at Everett's piece which will be available at the majority of the participating theaters: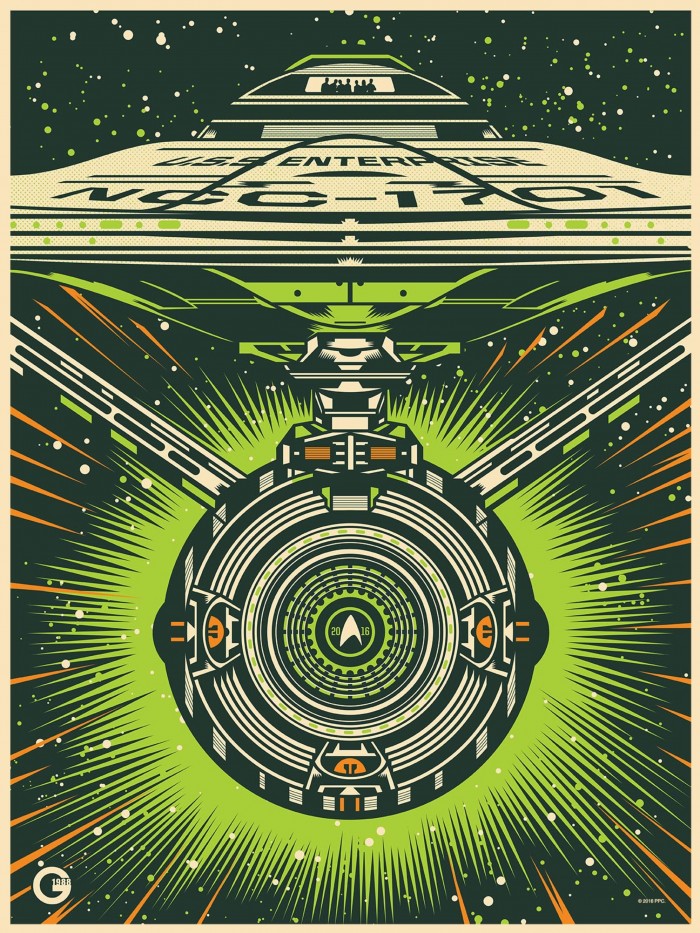 Here is the list of theaters where you can hopefully find one of this poster:
Generic Collector's Print
B&B Theatres
Celebration Cinemas
Cobb Theatres
Frank Theatres
Galaxy Theatres
Kerasotes Theatres
Santikos Theatres
Southern Theatres
UltraStar Cinemas
Wehrenberg Theatres
Remember this poster was created for the 3D screenings.
Star Trek Beyond Collectible Posters
Here is a look at some of the exclusive art available at select theaters nationwide:
And the following movie theaters will have their own exclusive Star Trek Beyond collectible posters:
Arclight Theatres
Carmike
Cinemark RealD 3D
Cinemark IMAX 3D
Showcase
I like both the Matt Taylor Cinemark IMAX 3D poster as well as Everett's green art which will be available at all of the theaters in the first list. As for the movie itself, here is the official synopsis:
"Star Trek Beyond," the highly anticipated next installment in the globally popular Star Trek franchise, created by Gene Roddenberry and reintroduced by J.J. Abrams in 2009, returns with director Justin Lin ("The Fast and the Furious" franchise) at the helm of this epic voyage of the U.S.S. Enterprise and her intrepid crew. In "Beyond," the Enterprise crew explores the furthest reaches of uncharted space, where they encounter a mysterious new enemy who puts them and everything the Federation stands for to the test.
Star Trek Beyond hits theaters on July 22nd, 2016.