'Suicide Squad' Extended Promo: Amanda Waller Might Be The Scariest One Of Them All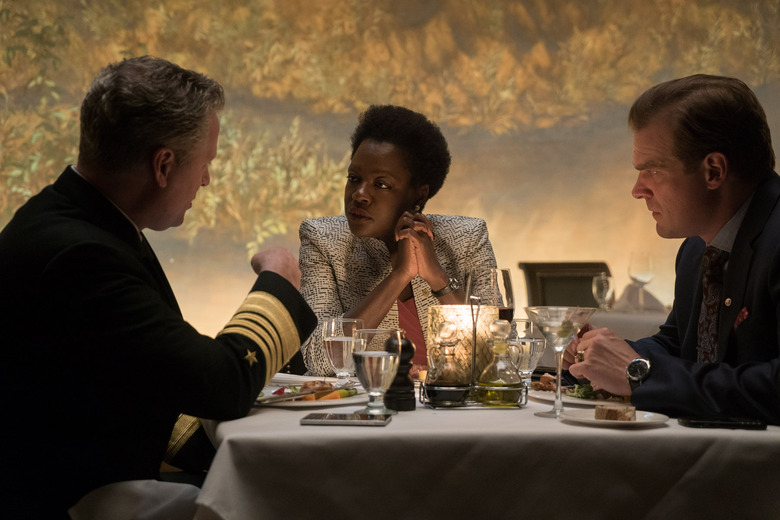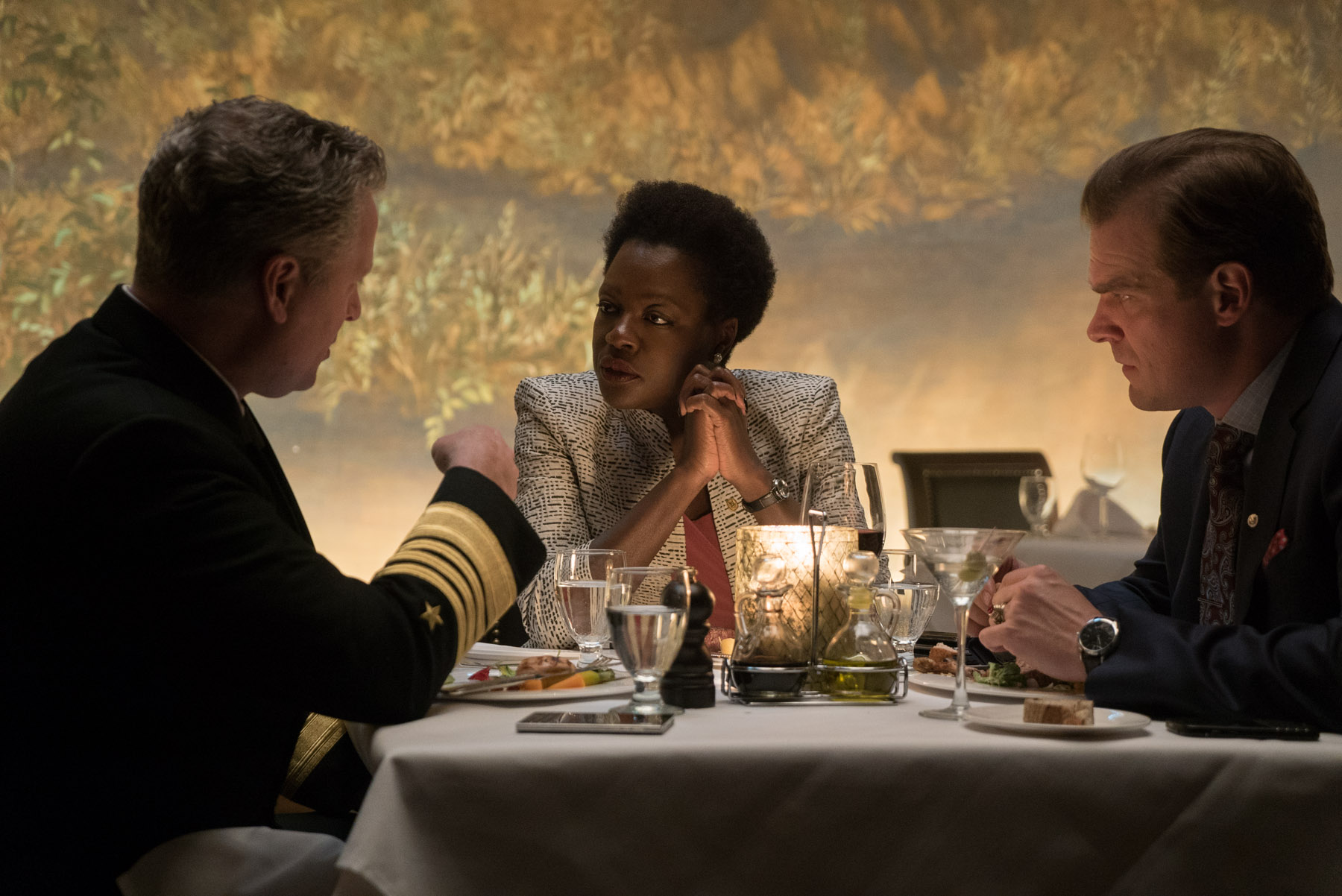 Compared to most of the other Suicide Squad cast members, Viola Davis' Amanda Waller seems downright ordinary. Unlike most of these other ragtag supervillains, Waller seems completely sane, wields no high-tech firearms or otherworldly powers, and is technically on the right side of the law. She doesn't even have a colorful style to help her stand out — in her pressed slacks and tasteful pearls, she looks just like any other 50something professional.
But during our set visit last year, producer Andy Horowitz described her as "one of the scariest characters in the movie," and a new Suicide Squad extended promo reveals exactly how formidable she can be. As Deadshot puts it, in the understatement of the century, "that is just a mean lady." Watch the new footage below. 
Meet The Squad's puppet master. Here's an #exclusive clip from #SuicideSquad​.https://t.co/XlvnqifZoL

— IMDb (@IMDb) July 18, 2016
The editing on this video isn't so hot — the rhythm and pacing seem way off — but otherwise it does a great job of showcasing the woman behind this whole operation. It's no surprise she's a tough cookie. It takes a serious amount of confidence (and a not-inconsiderable amount of arrogance) to even consider the notion of manipulating such a dangerous group of known criminals. Still, even her right-hand man Rick Flag (Joel Kinnaman) seems awed and faintly disgusted by her.
"The best way I can put it, she's just a bad motherf***er," producer Richard Suckle told us during the visit. "You don't fuck with her because the consequences are worse than what she was asking you to do. That's really the best thing I can say." Or as Amanda Waller herself says to Rick Flag in the video: "I am your consequence."
Suicide Squad arrives November 5. David Ayer directed. Margot Robbie, Jared Leto, Jai Courtney, Adewale Akinnuoye-Agbaje, Karen Fukuhara, Jay Hernandez, Cara Delevingne, Adam Beach, Common, Ike Barinholtz, and Scott Eastwood also star. Ben Affleck makes a cameo as Batman.
It feels good to be bad... Assemble a team of the world's most dangerous, incarcerated Super-Villains, provide them with the most powerful arsenal at the government's disposal, and send them off on a mission to defeat an enigmatic, insuperable entity. U.S. intelligence officer Amanda Waller has determined only a secretly convened group of disparate, despicable individuals with next to nothing to lose will do. However, once they realize they weren't picked to succeed but chosen for their patent culpability when they inevitably fail, will the Suicide Squad resolve to die trying, or decide it's every man for himself?