This Week In Trailers: The Dwarvenaut, Lace Crater, The Hurt Business, For The Love Of Spock, Author: The JT LeRoy Story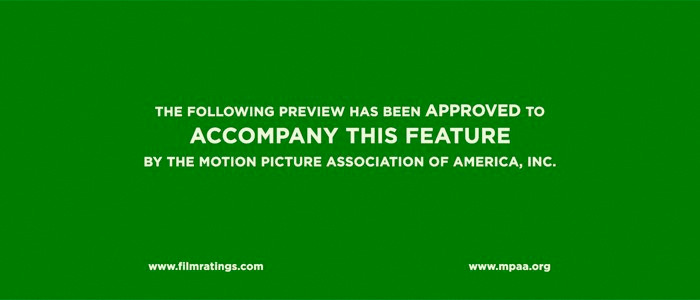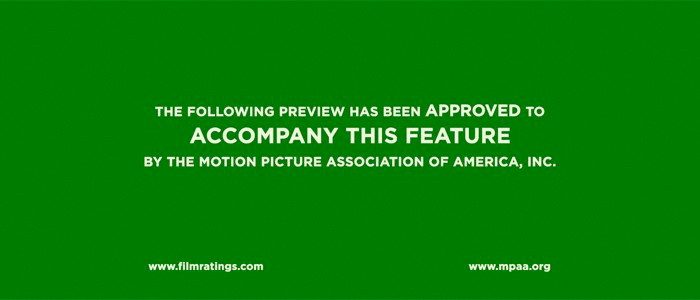 Trailers are an under-appreciated art form insofar that many times they're seen as vehicles for showing footage, explaining films away, or showing their hand about what moviegoers can expect. Foreign, domestic, independent, big budget: What better way to hone your skills as a thoughtful moviegoer than by deconstructing these little pieces of advertising? This week we catch up with a liar, get an STD from a ghost encounter, mix it up in the octagon, I grok Spock, and we get to know one of the biggest D&D fans out in the wild.The Hurt Business Trailer
I've got quirky tastes.
Documentary filmmaker Vlad Yudin made an engrossing look at bodybuilding with his 2013 doc Generation Iron. He's now back with a movie produced by the people who made Bowling for Columbine and Fahrenheit 9/11, in addition to Iron, and stars MMA athletes Jon Jones, Ronda Rousey, Georges St-Pierre, handfuls of others, all while being narrated by Kevin Costner. This just looks solid. The trailer could not do a better job of capturing that essence of why this sport is so thunderously successful as a business model, the recent sale of UFC of $4 billion proves this out, and it honestly gets right to the emotional heart of these athletes. It's an art, to be sure, of using your body in every way imaginable to overcome your opponent and what we get to peek at here shows what goes into it and what comes out on the other side for winners and losers alike. I don't watch this sport in any capacity but I'm inexorably drawn into stories like this if only to see how far people can will their bodies to become weapons of sport. The human angle makes it all come together, to be sure.
For the Love of Spock Trailer
I am not a Trekkie.
I will admit, though, to being enamored with the most recent Trek releases and for adoring the 1997 documentary Trekkies. The lore, the passion, I get it. It's why I drag my body back to the San Diego Comic-Con every year. There's something enduring about this property that even though I'm an outsider looking at it from here there's something to be said about all the things that Star Trek has inspired in this world. It's here, then, where we begin with Leonard Nimoy's son, Adam Nimoy, who is offering up a unique look at the man who be known as Spock. This feels wildly personal, intimate even, but there's a celebration of Leonard's journey and his influence on the artists who would take something from his role on what was ostensibly a silly little television show that had great ambition. It's a phenomenal trailer that never becomes maudlin and only extols the work Leonard left behind and the efforts he made to leverage the opportunities given to him by this role. Truly, a work coming from a place of love and it radiates that throughout.
Author: The JT LeRoy Story Trailer
Hard to believe it's been over a decade since The Devil and Daniel Johnston came out.
Director Jeff Feuerzeig doesn't seem to want to take any easy subject as his muse. Watching this trailer is tough not only because it focuses on this literary fraud who set celebrities' hearts all aflutter but because it also has to unpack how people were duped and about how you un-ring a bell once it's rung. It seems wildly obvious as you watch this trailer that something didn't feel right as the meteoric rise of this author seemed to take everyone by surprise and, if you're looking at things, literally, something feels completely off. We navigate this situational minefield rather well in this trailer. We're introduced to the real author and it becomes not a how-to on duping the general public but it takes a more sensitive approach of what do you do when you realize you're in over your head? It's mysterious and has all the trappings of a story that has an obvious end but it's how we get there that makes the story worth telling.
Lace Crater Trailer
To be honest, it's all about Lindsay Burdge.
Burdge starred in a critically dismissed film A Teacher a couple of years ago but as rough as that film was to ingest there is no denying that one of the best pieces of it was Burdge. The performance she gave was electric and it looks like director Harrison Atkins leverages that well in this trailer for a film dealing with, of all things, a ghost who passes on an STD after a brief encounter. Yes, it's nutty and, yes, I'm not even sure it can sustain its high concept but this teaser trailer leaves us with so many questions that it's darn near impossible to not think just what in the hell is happening here.
The Dwarvenaut Trailer
Who is Stefan Pokorny?
Seriously, I have no idea who Pokorny is but it looks like this guy just crushed it with his vision for terrains to be used for gaming by raising over $7.7 million over the course of 4 Kickstarter campaigns. Going down the rabbit hole to understand what this is all about is to understand how passionate Pokorny is about all of this. Director Josh Bishop seems to have drilled into that energy and has put together, what I think, seems like a rather triumphant tale of a hardcore D&D gamer who channeled his love for fantasy into something insanely unique. The trailer here easily establishes why we're all gathered here, why we should care, and, more importantly, what makes this story so unique. Aside from the millions of dollars Pokorny has easily earned through his Kickstarters, this trailer makes gaming seem vivid and alive. It's infectious.
Nota bene: If you have any suggestions of trailers to possibly be included in this column, even have a trailer of your own to pitch, please let me know by sending me a note at Christopher_Stipp@yahoo.com or look me up via Twitter at @Stipp
In case you missed them, here are the other trailers we covered at /Film this week:
Boo! A Madea Halloween Trailer – Don't feel one way or the other about this.
The Magnificent Seven Trailer - Just feels like a good time at the movies. Comfort food for the eyes.
The Edge of Seventeen Trailer - Tries too hard to be quirky.
The Girl on the Train Trailer - A spiritual successor to Gone Girl while being incredibly puzzling to follow.
Star Trek Beyond Trailer – Sold.
Hell or High Water Trailer – PLEASE let this be as tight and gripping as this trailer.
Skiptrace Trailer – It's been a long time since I've witnessed something as cringe inducing as this. Congratulations.
In a Valley of Violence Trailer - Not sure if this was a function of editing or pacing but I'm not feeling anything.
xXx: Return of Xander Cage Trailer - I will only watch this after drinking a Powerthirst, bro.
Moana Trailer – Not sure I care one way or the other.
Godzilla Resurgence Trailer - Well, that was different.
Moana Trailer – Effective.